B2B Packaging SEO Case Study
Boosted Conversions by 1100%!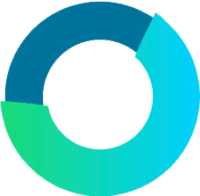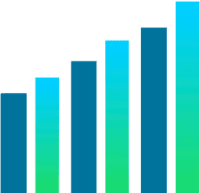 Increase in Organic Sessions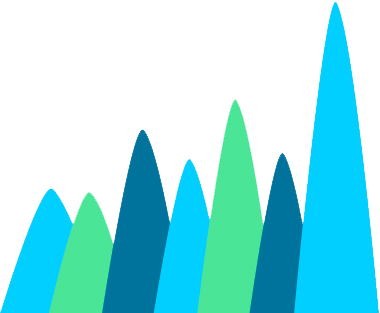 Increase in Top 3 Ranking Keywords
Highly Competitive SEO Environment
As mentioned, Zenpack is a long-established company with a stellar track record and a highly impressive roster of clients. The problem was, this reality was not remotely reflected in the search rankings. Their competitors—some of them significantly less seasoned than Zenpack—were taking up all the oxygen on Google and elsewhere. These competitors had been tailoring their SEO operations for years and subsequently were dominating in SERP.  
Zenpack knew that what they had to offer was special, but without a prominent perch in the search rankings, they were having trouble communicating that to potential clients. Overtaking those competitors on the SEO front would be an uphill battle. They needed to find a way in.
Making matters worse, when we teamed up with Zenpack, they had no prior SEO experience. They had an in-house team of writers and developers who were doing great work—but that work was not specifically designed to elevate their prominence in search rankings. To get Zenpack the audience and clientele they deserved, we would need to overhaul and optimize every aspect of their site for better SEO.
Non-Existent Link-Building Operations
Relatedly, because Zenpack hadn't devoted any resources to SEO efforts in its decades-long history, they had no linking operation to speak of. Link-building, of course, is one of the most reliable ways to raise a brand's prominence in search rankings. Their competitors were doing it, but Zenpack wasn't. That would need to change.
Our first order of business was optimizing Zenpack's existing pages for better SEO performance. As mentioned, Zenpack is an end-to-end operation—they offer a staggering variety of services. But Zenpack's site was set up in such a way that search engines had trouble picking up on these.
And so we started cleaning things up: creating dedicated service pages with cleanly arranged headlines and subheadings, adding original images where relevant to heighten visual interest, inserting title tags and meta tags, etc. We also helped with the more technical aspects of on-site optimization, like improving their internal linking operations.  These new pages were tied to optimized keywords: we worked closely with Zenpack's team to find just the right phrases to guide potential customers to their site. 
Next came link-building. This involved dedicated research. Our team needed to find sites that met two key criteria, without which a backlink is effectively worthless: 1) relevancy and 2) high Domain Authority. From there, we needed to make the proper contacts and get the backlinks embedded. Once those were in place, Google would start getting the right trust signals, and Zenpack would be well on its way.
The results were right on target. Comparing the first eight months of our involvement to the eight months before we got involved, the number of sessions increased by 87%.
Keywords Ranking & Impressions
Meanwhile, our keyword efforts paid off in ways that even we were surprised by. When we first started working with Zenpack, they had 4 keywords ranking in the top three on Google. At the end of the eight-month period under discussion here, they had 60—an increase of 1,400%. And that's not to mention the number of keywords ranking in the top 4-10, which went from 5 to 83—an increase of 1,560%.
Zenpack is a full-service packaging solutions company devoted to helping brands with every aspect of the packaging experience, from conceptualizing to manufacturing to shipping. With decades of experience, they've developed unparalleled insight into every aspect of the packaging process. Their graphic designers and creative strategists help brands with everything from product naming and concept strategy to brand and logo design. Their structural engineers evaluate and prototype concepts in real time. Their manufacturing technicians—operating out of the five certified manufacturing facilities that Zenpack owns—use highly specialized equipment to churn the resulting packages out at scale. 
Given all that, it's not surprising that Zenpack works with countless top brands in a wide variety of fields, from consumer electronics to the pharmaceutical industry. Among their clients are Google, Walmart, and Home Depot.
Looking to increase your search rankings and get more leads directly from your website?
Accelerate your online presence and lead generation with our results-driven approach to SEO.