E-Commerce SEO Case Study
Sure Oak Helped Milk Bar Increase Revenue +113% in Two Months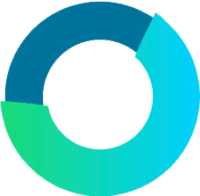 Increase in organic users to the website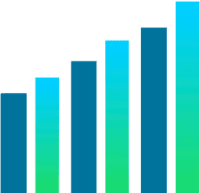 Ecommerce conversion rate increase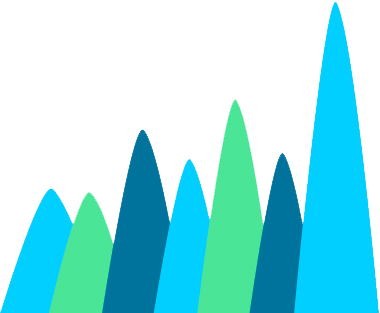 Increase in the number of transactions from organic visitors
Milk Bar is a dessert company with bakeries known for making original desserts inspired by classic American sweets, like Cereal Milk Soft Serve. Based in New York, Milk Bar was founded by pastry chef Christina Tosi in 2008. Tosi received the James Beard Outstanding Pastry Chef award in 2015 and was featured in season four of Netflix's documentary series, Chef's Table, in 2018. Since the opening of its original location in New York's East Village neighborhood, Milk Bar has expanded across North America, with locations in Los Angeles, Washington D.C, Boston, Las Vegas, and Toronto. Milk Bar also offers baked goods delivery nationwide through its website and same-day delivery in select cities.
Navigating the Coronavirus
Milk Bar's engagement with Sure Oak coincided with the coronavirus pandemic, which was a devastating blow to the economy, particularly the service industry. And while you could say it was unfortunate timing, it also offered a unique opportunity to focus on improving Milk Bar's overall organic search visibility, especially with Ecommerce SEO services bolstering its eCommerce capabilities. This strategy ultimately paid off, as revenue sitewide from organic visitors more than doubled in just two months. The additional demand from people who wanted sweet treats delivered to their homes, combined with a thoughtful and timely SEO strategy, ensured everyone at home was still able to scratch their Milk Bar itch.
Maintaining the Milk Bar Brand
Milk Bar isn't just any bakery; Christina Tosi discovered something truly special when she started creating unique desserts with familiar flavors. The Milk Bar brand is representative of that discovery; it's confident, bold, and fearless. And while Sure Oak's job was to improve organic search rankings, maintaining the highly recognizable brand that Milk Bar had already spent years establishing was also important. Making sure the website was properly optimized without interfering with the branding isn't something every SEO company could do. Many agencies would push for changes regardless of how it would impact the company's brand. But the Sure Oak team worked closely with Milk Bar to ensure the strategies that were implemented aligned with its brand. And it worked.
Dealing With Branded Traffic
Having strong brand recognition is positive, overall. But it also presents a challenge from an SEO perspective. It's easy for any company to rank for its name; ranking for general products and service offerings is not. This is particularly true for companies that already have a lot of brand recognition, as a lot of their traffic often comes from branded terms. But ranking for branded terms isn't going to generate new customers; it's only helpful for people who already know the company exists. Not only that, but multiple pages on a site may be competing for the same branded terms. These are big issues, but both can be avoided by implementing a strategy that deemphasizes branded terms and refocuses the highest value product and service pages on non-branded terms.
In order to identify the biggest opportunities for Milk Bar, Sure Oak conducted an SEO Game Plan, a proprietary methodology used to lay out exactly how to build a sustainable foundation for long-term growth and success in organic search.
Through the Game Plan, Sure Oak identified the biggest opportunities were to optimize the existing content on the website and create new content targeted at high-value keyword phrases, including phrases related to specific holidays, like Mother's Day.
The majority of the existing content optimization revolved around targeting phrases that included the word, "delivery." There were already several pages on the website that were ideal for retargeting those types of phrases. They were a great starting point.
Sure Oak worked closely with Milk Bar's internal marketing team to churn out updated content for 15 existing pages in two months. Those pages included:
All content was reviewed by Sure Oak to ensure it aligned with the original strategy. And as the revised content was added to the site, Milk Bar started seeing results immediately.
The strategy Sure Oak laid out in the original Game Plan was exactly what Milk Bar needed. Focusing on optimizing existing pages spurred a 202 percent increase in revenue on targeted pages. The demand for online orders due to so many people staying at home in April and May also contributed to the increase.
Revenue on Targeted Pages
Improved search rankings also generated a 171 percent increase in organic users in April and May compared with the previous two months — February and March.
New Users on Targeted Pages
In addition, the number of keywords the website ranked for was 34 percent higher at the end of May compared with the end of March two months prior.
And lastly, due to the growing number of restrictions throughout April and May that limited restaurants and other businesses in the food industry to delivery only, the number clicks for terms that included the word "delivery" shot up 348 percent – that's compared with a 75 percent increase in clicks across the entire website:
Clicks for Terms including "Delivery"
Clicks across the website
Looking to increase your search rankings and get more leads directly from your website?
Accelerate your online presence and lead generation with our results-driven approach to SEO.