Healthcare SEO Case Study
Organic Users More Than Doubled!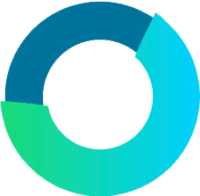 Increase in Organic Users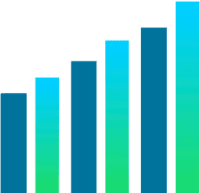 Increase in Organic Impressions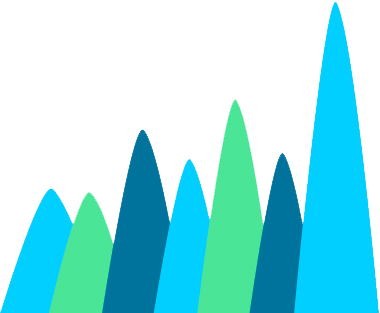 Increase in Total Keywords Ranking
In a sense, our client was an SEO dream: a massive database with millions of points of entry, targeting a massive, ready-made, and ultra-engaged audience. Every time someone Googled a certain nursing home, dialysis center, or eldercare practitioner, they could in theory come across our client's offerings.  There was only one problem: the vast majority of this content was unreachable by search engines. Of nearly two million pages, only about 100,000 were properly indexed. If we wanted to turn our client into a central destination for eldercare information, we would need to raise that number significantly.
Making matters worse, much of the information on our client's website was poorly organized and poorly labeled when we began working with them. Many pages lacked content and headings; many also lacked any unique content at all. Meanwhile, much of the content was presented in hard-to-read table form, minimizing its usefulness to consumers and harming our client's page rankings.
In other words: our client was sitting on an extremely important trove of information––but without any value-add and without any easy way for web users to take it all in, the odds of it appearing prominently in search engines would remain slim.
No Pre-Existing SEO Strategy
Then there was our client's major, overarching problem: the fact that, when they came to us, they lacked any SEO strategy, period. To get their site off the ground as a viable destination, they would need help with everything: keyword research, schema, core web vitals, page speed, and much, much more.
All those pages, all that information––what to do?
Ultimately, we landed on a templated approach. For each page type––nursing homes, dialysis centers, skilled nursing facilities, doctors and doctors groups, and facility managers––we created a specialized template. From there, we could programmatically generate semi-unique content for each category. The range of potential entry points suddenly expanded dramatically: specific nursing homes and doctors began surfacing in search results, as they would for Healthgrades or WebMD.
Meanwhile, we took the content that had been trapped in hard-to-read tables and converted it into paragraph form. This allowed us to dramatically extend the content available on each page and greatly enhanced keyword density. Then there were the basics. When we started working with the client, they lacked even 'what it is' and 'how it works' content on their homepage. We quickly remedied that, while at the same time performing a technical audit and addressing any and all technical issues.
Essentially, we helped our client convert a mass of useful but difficult-to-access information into a fully-fledged, SEO-optimized database, one that everyday consumers could actually make use of. No surprise, this had drastic effects on our client's search engine rankings.
The results, in just a few short months, were staggering. Sure Oak helped to unlock our client's potential!
In a single six-month period, organic users more than doubled!
Organic impressions, meanwhile, more than doubled as well, from 2.5 million to 5.01 million over the same time period.
About the Healthcare Database & Its Goals
Our client provided a much-needed service: namely, the ability to quickly and easily search the information released monthly by the Centers for Medicare and Medicaid (CMS).
Every month, the CMS releases a tremendous quantity of information on services relevant to the elderly: on nursing homes, dialysis centers, skilled nursing facilities, doctors and doctor groups, as well as the managers of these facilities. The problem is, this information is often poorly-organized, difficult to search, and hard to keep on top of, as it changes every few weeks.
Our client converted this information into searchable profiles, allowing the elderly and their caretakers to quickly access information relevant to their needs. It also used the CMS information to compile accessible ranked lists––for instance, 'Top 50 Skilled Nursing Facilities in Austin, TX.'
Looking to increase your search rankings and get more leads directly from your website?
Accelerate your online presence and lead generation with our results-driven approach to SEO.