How Sure Oak SEO Amplified Traffic to QuizGriz's Website by 133% and 2X the Number of Referring Domains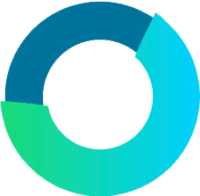 Increase in organic traffic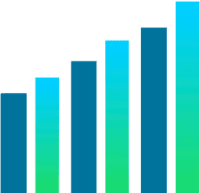 Increase in total organic keyword rankings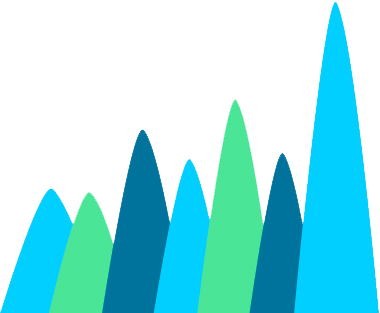 Increase in referring domains
QuizGriz partners with industry experts and celebrities to create high-quality online quizzes across a multitude of topics and categories, including:
Survival
History
Science
DIY
Sports
Entertainment
Geography
Cars & Trucks
They offer a free plan with ads and a premium, ad-free plan. QuizGriz also offers quiz sponsorships – for ad-free users – which can be leveraged by companies looking to test and optimize their banner ads.
Separating Themselves From Competitors
There are a lot of online quiz companies. But what makes QuizGriz different? Sure, they partner with industry experts and celebrities, like Les Stroud, a Canadian survival expert. But how does that help with SEO? It doesn't. And that's why it was important they partner with an expert SEO agency like Sure Oak.
Prioritizing Organic Traffic
Before working with Sure Oak, QuizGriz relied heavily on ads for a lot of their website traffic. But, realizing this wasn't a long-term, sustainable solution to continuously drive traffic to their website, they decided to do something about it.
Identifying the Biggest Opportunities
One of the most important ways to make sure Google understands your website when it does a crawl is to only add content that's related to your business. But for QuizGriz, that's a bit difficult. Because they're a quiz generator, their website includes information about an incredibly wide range of topics, from the pyramids to classic cars. However, the wide range of information also posed an opportunity.
While optimizing a website with content related to so many different topics has its challenges, it also has its advantages. The fact that QuizGriz's website had URLs and content related to so many topics meant there were a lot of potential keywords to target, many of which competitors weren't capitalizing on.
Identifying those keywords was step 1.
The next step was integrating them into QuizGriz's existing content — it turns out, when you have a quiz creation website, you already have content related to nearly any and every keyword.
These three pages are just a few examples of a strategy that was rolled out sitewide. In fact, we identified 129 existing pages that would benefit from being re-optimized.
In addition to developing a content strategy centered around existing content, Sure Oak performed a technical audit of the QuizGriz website, providing ways to improve its overall performance. We also executed a link-building campaign that more than doubled the number of referring domains.
The multifaceted marketing program for the tool reviews website generated incredible results. The increase in organic sessions year-over-year and keywords ranking year-over-year are highlighted below.
Organic traffic to the site grew 133.5% from January – June.
Total organic keyword rankings grew 188% from January – June.
Number of Referring Domains
The number of referring domains increased by 101.2% from January – June.
Looking to increase your search rankings and get more leads directly from your website?
Accelerate your online presence and lead generation with our results-driven approach to SEO.