Local Print Services SEO Case Study
Dominating Phoenix Local Results!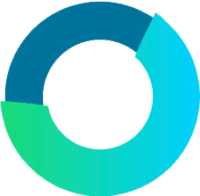 Increase in Organic Impressions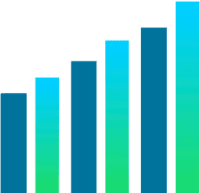 Increase in Google My Business Interactions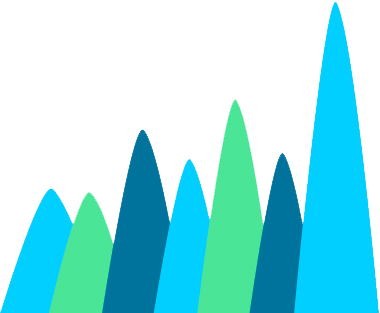 Increase in Top 10 Ranking Keywords
Lack of Local Organic Visibility
The client had been active in the area for decades before the internet even existed—they had an extremely effective word-of-mouth operation within the region and were beloved by their active clients. Still—despite their sizable head-start—some of their competitors had gained more ground online. The client had a pre-existing interest in SEO and had done significant work over the years to improve their rankings, but their local organic visibility still left a lot to be desired, as did their organic traffic.
This client had a custom CMS, developed by the franchise's corporate company and used by all its franchisees. This had some advantages when it came to day-to-day business operations, but it presented a number of problems when it came to boosting search engine visibility. For one thing, the custom CMS made customization difficult. For another, the system itself had certain limitations which made it more challenging to deploy some standard SEO best practices.
Many of the client's competitors were regularly putting out SEO-optimized content, but our client's team lacked the bandwidth for dedicated content creation. In addition, because the corporate company created all the franchisee's websites at the same time, many had the same content.
Again: at the start of this process, this client already understood the ROI potential of quality SEO operations. Ultimately, this made the partnership even more fruitful—we had a shared understanding of the end goal and could trust the process to get us there.
Of course, it wasn't easy—SEO rarely is. It took hard work, first and foremost with the custom CMS mentioned above. Eventually, we wound up working directly with their corporate franchise's IT team to smooth out some of the relevant issues, conduct an in-depth technical analysis of the site and ensure that the client could effectively compete in their local SEO niche. (As it happens, this benefited all of the franchiser's websites—a lucky bonus!)
As we dealt with those technical issues, we also began to expand the business' set of target keywords. As outlined above, this client happens to sell a massive variety of signs and printed products—accordingly, we had a lot to work with here. We knew it was imperative to think deeper than the client's competitors—to find and/or invent new routes from the search engine to our client's site.
Then there was the content. Our client might not have had the personnel for dedicated daily content creation, but the owner was deeply invested in increasing their online offerings, and we made good use of this fact. After deeply studying the competitive landscape, we began sending the owner streamlined, optimized content briefs with relevant localized keywords and content recommendations. The goal, as ever, was to drastically increase the number of ways that an interested party might stumble upon our clients' website.
Very quickly, these efforts paid off. Just take a look at the client's Google My Business profile data, comparing the six months before and after we started working together: business profile interactions, calls made, directions requests, and (crucially) website clicks all shot up significantly.
Meanwhile, just as the client had wanted, a number of relevant keywords entered the top 5 on their respective local SERPs, including "flyer printing near me" (which shot to #1) and "phoenix print shop" (ditto).
Finally, organic impressions shot up a whopping 43% year-over-year when comparing a three-month period.
About the Local Print Services Company
This client is one of the leading printing and marketing franchises in the Phoenix metropolitan area. If you've spent any time in the region, you've likely come across their work without realizing it—they've been in continuous operation for over fifty years, and in that time have helped tens of thousands of businesses increase their name recognition and disseminate their values to the public.
One of the ways they do this is through their custom sign printing operations. If you need a backdrop for a convention booth, a branded wrap for a car, a custom wall mural, window or wall graphics, directional signage—really, anything—they have the tools and expertise to make it happen. In addition to their signs, they also have a robust printing operation, offering book printing and binding, brochures and booklets, business cards, and more.
These services are underpinned by a sophisticated online portal that allows businesses to access all their print and marketing materials in a single place. This adaptability is just one reason this client has managed to thrive for over half a century now.
Looking to increase your search rankings and get more leads directly from your website?
Accelerate your online presence and lead generation with our results-driven approach to SEO.