Rebranding & Holistic SEO Case Study
159.3% Increase in Organic Conversions!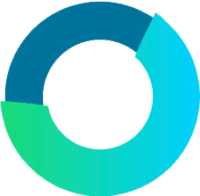 Increase in Organic Conversions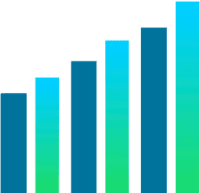 Increase in Organic Users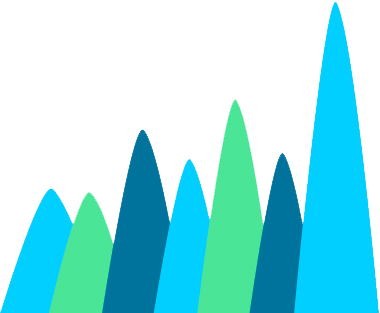 Rebuilding After a Name Change
Until 2021, Escapely was known as Roobricks. No brand undertakes a name change lightly, and we can all agree they landed on a great one. Still: they faced a steep road in raising awareness of the new name among old and new clients. Without any pre-existing SEO presence, landing Escapely towards the top of relevant search results would be a definite challenge.
Standing Out From The Pack
Making things even more difficult was the fact that, in the aftermath of the pandemic, the virtual escape room business was (and is) booming, with dozens of upstart competitors vying for the attention of newly-remote companies. While Escapely has more than its share of unique selling points––for instance, the high degree of customization they facilitate––actually making these differentiation points clear would be an uphill battle.
Fully Optimizing Their Site
While Escapely's website did a good job explaining their core offerings, it did so in a way that search engines wouldn't necessarily pick up on. In other words: it was not properly optimized. To break away from their competitors and make their unique selling points clear, their content would have to be rearranged and retooled for maximum findability. 
The first thing we did was take a deep dive into Escapely's business and brand, with the aim of answering a single essential question: namely, which keywords would be most likely to bring the right customers to their doorstep? This required thinking our way into the heads of Escapely's potential clients––what would they type into Google, if they were looking for a service like Escapely?
Of course, knowing the right keywords is one thing, and optimizing a site for them is another. Armed with just the right keywords, we set about reshaping Escapely's content around the terms we'd identified––even going so far as to build new service pages to promote events that before were only briefly mentioned on the site (like virtual trivia and virtual bingo). These efforts were matched by a technical audit designed to strengthen on-page SEO efforts across every inch of Escapely's website.
Undergirding all of this activity was our initial Competitor Analysis, which allowed us to pinpoint gaps in Escapely's content offerings and gave us a comprehensive sense of the virtual escape room landscape. Once we knew what made Escapely unique, we were better-equipped to highlight those points of differentiation on-site. 
Obviously, site optimization is only one piece of the puzzle––if you want to rise in the search rankings, you need sites with high domain authority to link to your content. Escapely had been doing okay on this front before we got involved––with about 10 links per week––but we promptly set about doubling that number.
This multipronged approach had precisely the result we were hoping for. 
Organic sessions shot up by 70.25% from the same four-month period the previous year. Organic users, grew by 75.47%! 
Organic impressions grew by 65.27%; and conversions––by far the most important metric for a business like Escapely–grew a staggering 159%!
And as for Escapely's search ranking: in just four months, Sure Oak turned Escapely into the #3 result for 'virtual escape room,' up from #17 six months earlier. Our efforts also put them on page one for 'virtual escape room team building,' 'virtual murder mystery,' and 'virtual murder mystery game.' Given that 90% of people never click onto the second page of Google results, this was a major boost to Escapely.
Escapely is a company that designs and hosts "virtual escape rooms" for corporate team-building exercises. They aim to bridge the distance that has opened up between colleagues in the WFH era, creating occasions for them to brainstorm and solve problems together in real time. Each session is highly scalable––Escapely can accommodate upwards of 600 people at a time––and guided by human moderators. Everyone plays the same game, at the same time, in the same unified space. Given all that, it's no surprise that Escapely counts high-profile companies like Google, Amazon, and Salesforce among its clients.
Looking to increase your search rankings and get more leads directly from your website?
Accelerate your online presence and lead generation with our results-driven approach to SEO.