Solar Energy Link Building Case Study
98.5% Increase in Organic Pageviews!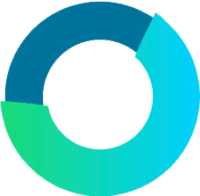 Increase in pageviews to target pages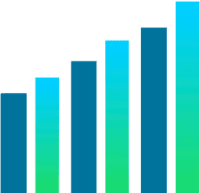 Increase in total organic pageviews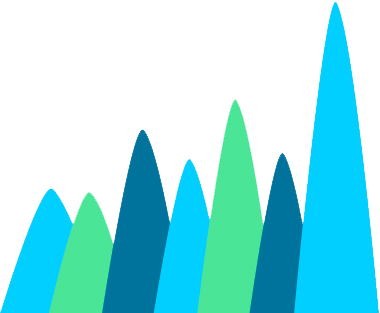 Increase in ranking keywords on target pages
Difficult Niche for Link-Building
Link-building is one of the most effective ways to boost a brand's prominence in search rankings. For some clients, though, finding the right websites to place links with can be a challenge—and that was definitely the case here. 
The problem was that, at least from a link-building perspective, solar panels are almost too cutting-edge for their own good. For general-interest technology sites, the subject was arguably too niche. And while there exist plenty of smaller websites dedicated to solar panel technology, these websites mostly lacked audiences large enough to move the needle for our client. It was a Goldilocks problem—finding the websites that were just the right fit for our client's needs.
Hyper-Competitive SEO Environment
There was also the problem that—at this point in time—the solar panel industry is flourishing. Obviously, that's great for the environment, but it was less than ideal for our purposes here. There are simply too many solar panel companies, to the point that trying to stand out in the search rankings becomes a real challenge. 
Making things more difficult was the fact that many of these companies were already engaged in intensive SEO efforts, while our client had no consistent ongoing SEO operations. Effectively, we'd be starting from scratch in a hyper-competitive field.
These were daunting challenges, but we'd faced similar ones before. We put our heads down, and eventually, we came up with a winning strategy: guest posts.
Guest posts are an incredibly effective SEO tool. For one thing, they allow brands to introduce their messages to a whole new audience. For another, they help to increase a brand's SERP and Domain Authority, because most websites allow you to link back to your brand in the post.
Of course, a guest post actually needs to be saying something to be effective for SEO purposes—if you churn out low-quality or uninformative content, you will most likely just harm your brand's search results. Luckily, our client had a fascinating perspective on the solar industry, and we worked closely together to craft compelling, attention-grabbing content for a variety of high-domain authority websites. These posts projected precisely the brand identity our client wanted to see in the world, while steadily helping them rise through the search rankings.
And as for finding those websites that were "just right" for our client—it took a little while, but we managed to find them. These sites allowed our client to discuss their areas of interest in sufficient detail, for audiences large and influential enough that the effort was more than worth it.
Then there was the keyword side of things. Again, our client was competing in a crowded field whose top keywords were already quite competitive. Getting ahead in this environment meant getting creative—targeting keywords a little off the beaten path, so that our client would have a better shot at the top slots.
The results were just as we had hoped. In the month right before we started working with the client, they saw a total of 44,273 organic pageviews on their site. Just eight months later, that number had effectively doubled, to 87,982 organic pageviews.
The same applied to one of our client's target pages. In the month our campaign started, that page received only 85 pageviews. Ten months later, that number had increased by nearly 400%.
And that's not all: the target page in question also saw a 4-point improvement in Page Authority over a one-year time period, a 64% increase in organic keywords, and a 102% increase in referring domains.
About the Solar Energy Platform and Its Goals
This client is an end-to-end solar energy solutions platform with a primary focus on residential homes. 78 million US households still don't own or lease a solar energy system, and this client is committed to converting as many of them as possible through its innovative buyer/seller platform.
On the buyer's end, the client offers its customers everything they need (and more) to get solar power up and running in their homes. Dedicated project coordinators walk each customer through every step of the process, from permitting and installation to inspection. Once the panels are installed, customers are granted three years of proactive system monitoring along with long-term performance tracking and customer support.
Meanwhile, the platform grants sellers access to a large and eager pool of aspiring solar users, allowing them to find new leads and close deals faster. The platform helps installers too, allowing them to easily claim install-ready jobs in their area while our client's platform manages scheduling and payment.
Looking to increase your search rankings and get more leads directly from your website?
Accelerate your online presence and lead generation with our results-driven approach to SEO.