Tool Reviews Website Case Study: 81% Increase in Organic Traffic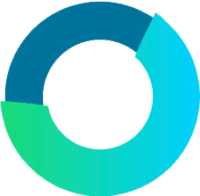 Organic monthly traffic increase over previous year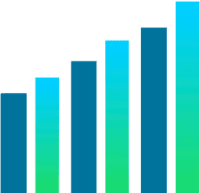 Increase in Organic Users. From 3.6 million to 6.6 million, year-over-year.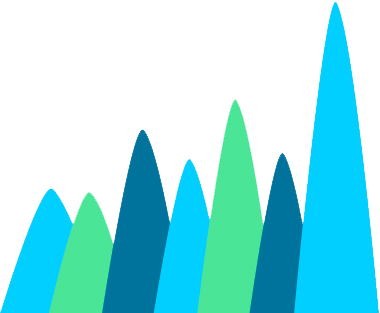 Increase in Ranked Keywords. From 153,000 to 215,000, year-over-year.
About the Tool Reviews Website and its Goals
The company extensively tests new tools, including hand tools and power tools, as well as tools primarily used commercially — e.g. used by homebuilders, automotive mechanics, landscapers, etc. Once the company vets the tools, they write "best of" reviews and articles about the tools they've tested.
In addition, they produce videos of the tools in use and provide "how-to" articles that assist users with how to use particular tools to complete specific projects. The website is not a retailer. They generate revenue through affiliate links to big-name retailers' websites and through ad views on the domain.
The company decided to partner with Sure Oak in order to increase organic traffic through SEO, which would increase its revenue through its ad views and links to affiliate websites.
However, there were several challenges to overcome.
First, the website was outdated, slow, and did not support up-to-date display ads.
The fact they couldn't run ads in specific locations or that were a certain size or in a specific format on their pages meant they were missing out on potential revenue. The website not only restricted the placement and size of ads; it was also difficult and time consuming to update content on it.
Additionally, the website did not adhere to SEO best practices.
For example, consistent content production over several years had created thousands of URLs that utilized an old WordPress URL convection with permalink numbers. So those needed to be cleaned up and the old URLs redirected without negatively impacting the website's existing SEO.
And finally, while the content on the website was extremely high quality, it wasn't optimized as well as it could have been, which limited its ability to rank at the top of search engine results pages (SERPs).
We worked closely with the company to completely replace the existing WordPress site without harming the SEO value that had been built over several years. In addition, we developed a custom WordPress plugin that made it easy to update the old permalink URL conventions to new base URL conventions.
More specifically, the plugin could be used to update an old URL that looked like this:
www.toolreviewssitename.com/purchase-guide/best-name-of-hand-tool-review/55895/ 
To this:
www.www.toolreviewssitename.com/best-name-of-hand-tool-review/
In addition to replacing the website and developing the URL plugin, Sure Oak provided content briefs for hundreds of pages, including existing pages and new pages, on the tool reviews website.
Those individual page recommendations supported a comprehensive content strategy that helped nearly double the number of organic sessions and organic users when comparing metrics year-over-year.
The multifaceted marketing program for the tool reviews website generated incredible results. The increase in organic sessions year-over-year and keywords ranking year-over-year are highlighted below.
The number of organic sessions increased from 4.6 million in year one to 8.4 million in year two, an increase of 81 percent. The number of organic users saw an even greater percentage increase; the 3.6 million users in year one compared with the 6.6 million users in year two represented an 83 percent increase. To top it all off, the number of impressions on the website increased 78 percent.
While working with Sure Oak, the number of keywords the website ranked for rose to 215,000 up from 153,000 — an increase of 40 percent — when comparing the same month year-over-year.
In addition to those site-wide metrics, specific pages achieved top rankings for highly competitive keywords, beating out competitors, such as Consumer Reports, CNET, and the New York Times, in SERPs.
Some examples of those keywords include:
Best cordless drills
Best tape measure
Best shop vac
Best electric pressure washer
Best battery chainsaw
The increased organic traffic for relevant and valuable keyword phrases — combined with being able to run more high-quality ads on the redesigned pages — spurred ad revenue as well. The company shared with Sure Oak that their revenue from ad views increased roughly 300 percent during our engagement.
Looking to increase your search rankings and get more leads directly from your website?
Accelerate your online presence and lead generation with our results-driven approach to SEO.