You want your website to be there when a potential customer Googles a question related to your business. Search engine optimization — SEO — helps you get there.
SEO is about designing your website and creating content that Google (and other search engines) will love. Google loves content that helps people, so it's a win-win. Your rank gets better, and you help more people.
SEO is a big shift that can significantly impact your business, but those changes take time. They require a long-term SEO strategy with goals, objectives, and techniques that stand the test of time.
Why Do You Need an SEO Long-Term Plan?
It's difficult to overstate the long-term benefits of SEO for businesses. With some extra attention and investment up front, you can build the kind of online presence that continues to attract customers.
To do that, you need to play the long game. Here's why.
Google Is Always Changing
Google aims to deliver its users the best, most relevant content consistently. Its developers constantly tweak the algorithm to get closer to that goal.
When the algorithm changes, so do page rankings. Unless you understand current SEO best practices and how to adapt your site content accordingly, each change can be significantly disruptive.
Consider some of the broader algorithmic changes in Google's recent history, such as:
RankBrain, which uses machine learning to link search terms with user intent, moving further away from exact keyword matches and toward overall relevance.
Freshness, which emphasizes newer and updated content.
Mobilegeddon, which prioritizes sites that look great on mobile devices.
Not to mention the large Core Algorithm Updates that are periodically released! In 2022 alone, Google launched nine major ranking updates in search, including two core and two "helpful content" updates.
These updates help Google to identify low-value content and highlight content with the most user value. Sites with established SEO strategies are better prepared to follow these changes, note any effects on their sites' rankings, and adapt accordingly.
Many SEO professionals predict Google updates will cause the biggest SEO shift in the next two years. As a result, businesses need proactive long-term strategies to stay ahead of the game.
Competition Is Increasing
Experts expect the global SEO market to exceed $122 billion by 2028, growing by nearly 10% over that same period. This growth mainly comes from increased investment in the SEO tools and software businesses use to stand out from the crowd.
According to a study by Visual Objects, the number of companies investing in SEO is growing. Among small businesses without an established optimization strategy in 2021, 27% started spending on it. Of those remaining, 25% started spending in 2022.
Ironically, the more business owners invest in SEO, the more competitive the landscape becomes. And because search rankings improve gradually, starting early and developing a long-term SEO strategy is critical.
SEO Results Take Time
When marketers pitch SEO to executives, a typical question they get is, "How long does SEO take?".
SEO is a long-term strategy. According to Search Engine Journal, SEO takes between four and 12 months to start showing results. This is because you're building an audience and a reputation, which takes time.
The more competitive your market, the longer it will take. One reason for this is that it's harder to reach the top 10 when there are 100 versus 15 competitors, and those 100 competitors publish more content and target more keywords.
Creating a long-term SEO plan gives you a better chance of reaching your goal, especially in a challenging economic climate. It's essential to align your SEO strategy with longer-term goals, so your business doesn't give up and pull funds in favor of more immediate benefits.
It Pays Off in the End
Because SEO results take less time than paid advertising, some decision-makers feel wary about investing. But once established, those investments pay off long-term — often with less overall expense than paid advertising.
This timeline is why many marketers refer to SEO as "earned media" (as opposed to paid search). It's the digital equivalent of growing a garden versus buying a salad from a store.
When you buy a salad, you can eat it right away — just as when you purchase an ad, it runs immediately. Ideally, people respond to it. But you'll need to reinvest if you want to repeat the process in a month.
SEO is like a garden you plant in spring and harvest in fall. You create and curate content and spruce up your on-page tech so that your search results improve and you're there when people need you. If you continue to optimize, holding your position will be easier, and you'll drive more traffic with less effort.
You won't see immediate results, but you have a good chance of seeing long-lasting ones. In a 2022 Search Engine Journal survey, 61.3% of SEO professionals reported being "satisfied" or "very satisfied" with the results of their SEO strategies.
How To Reap the Long-Term Benefits of SEO
SEO is a long-term process that establishes a data-driven and thoughtful strategy. Here are four tips to guide your creation of that strategy.
1. Research Extensively What Your Customers Want
Market research is a critical component of an effective SEO strategy. If you pinpoint what your customers want and need, you can more effectively create content and design web pages that promise to meet those needs.
Customer knowledge is also essential to keyword research, which is vital to SEO success. You must appear on the results page when they search to reach the right people. That means targeting the terms they use to find products like yours. This is where robust keyword research services play a vital role.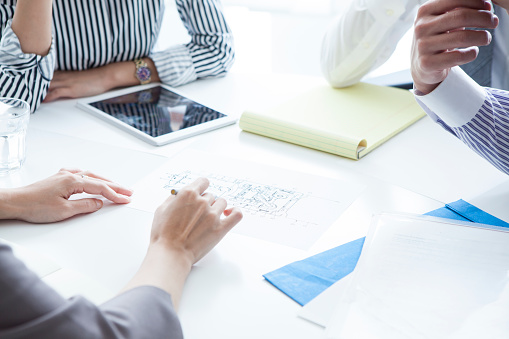 Relevant keywords trigger more conversions because they align with searchers' needs. For instance, you provide project management software to small businesses. The phrase "how to improve project turnaround time" would likely be more relevant than "how to become a project manager."
Market research helps you dig deeper and choose more focused keywords — the terms that draw in your best-fit customers.
2. Create a Solid Technical Foundation
Technical aspects are just as important as content for a long-term SEO strategy. Technical SEO includes the behind-the-scenes coding and design choices that determine how a site works, not just what it says.
You can have world-class content, but it will only improve your ranking if Google's crawler bots can find, index, and evaluate it. Your site must:
Be well-organized with easy navigation pathways between pages
Have fast page load times
Have no broken links or "orphaned" (unlinked) pages
Have no duplicate content or low-quality pages
Feature correct uses of metadata like image information, meta descriptions, and title tags
Be readable on all devices
Have a user-friendly layout with plenty of white space
Accomplishing these goals takes technical expertise and comprehensive SEO knowledge, which is why a third-party expert is a wise investment for most businesses.
3. Build a Best-in-Class Backlink Profile
Link building is foundational to an effective SEO strategy. Backlinks — links to your website from third-party sites — show Google that you are an industry authority. More authoritative sites carry more weight.
Authoritative links build trust with readers and search engines. Audiences who see you as a trusted authority are more likely to return to your website and share your content, which could further boost your SEO.
4. Have a Well-Thought-Out Content Strategy in Place
SEO demands that you be proactive, not reactive. It's not enough to churn out a blog post whenever you hear about the latest industry trend. It's impossible to stand out if you only respond to what other people are doing.
Effective content strategy starts with a "why" — measurable business objectives you hope to reach by driving traffic through content. Next, those objectives lead you to identify audience segments and your target needs.
Focus on the same goal as you choose your topics and plan when you want to post. Each topic should have a role in your broader SEO strategy while targeting a specific consumer need. Each piece should improve your visibility for that audience.
Remember that content advances your SEO goals long-term. If you continuously review your content and refresh it as necessary, an article you post tomorrow can attract readers for years.
Long-Term Benefits of SEO for Your Business
An SEO growth strategy strengthens your organization in multiple ways. From visibility to reputation, here are six of the most important advantages.
1. Improved Search Rankings
Google exists to wade through the sea of content online and deliver the most helpful information to readers. Sites move up the results page when Google's algorithms view them as more valuable, trustworthy, and beneficial than their competitors.
When you do SEO well, more people see your brand when they search for a related topic. Those higher rankings automatically boost your presence and earn you more clicks.
2. Sustained Organic Traffic Growth
Higher Google search rankings mean more visitors to your website. According to a 2022 study by Backlinko, the top-ranking organic result of a Google search gets ten times more clicks than the number-10 result. In addition, moving up one spot in search results improves a page's click-through rate by 2.8%.
The higher the initial result spot, the greater that difference. For instance, moving from fourth to third place will matter more than moving from ninth to eighth. If you make the top organic place, you can expect to attract more than a quarter of all clicks. In other words, if 100 people search for a business like yours, 27 will click on your site instead of the many other options.
3. Better Leads
Web traffic quality matters just as much as quantity. You can spend millions getting people to visit your website, but the investment will only pay off if site visitors are the right fit.
A long-term SEO strategy builds outward from your audience's needs, targeting the keywords those consumers use in searches. Your goals are to:
Choose the most relevant keywords for your brand and audience.
Create content that answers those questions better than any other competitor's material.
If you achieve both goals, the people who find your content will be more interested and better suited to your business. As a result, they're more likely to buy than people whose true intent is slightly different.
4. Enhanced User Experience
Designing SEO around your customers' needs makes their experience more satisfying. For example, suppose you publish an article or blog to answer a typical reader question. The writing provides valuable information that helps the reader trust you, while on-page SEO makes that content more comfortable and enjoyable to read.
Savvy SEO and web design teams will ensure an article has short sentences, helpful headlines, and lots of white space to make it easy on the eyes. The information will be interesting and well-phrased, and links will show the reader where to go to learn more or buy a product they need.
Those user benefits build customer loyalty and help you achieve key business goals. Customers who enjoy being on your site are likelier to return, ultimately becoming loyal buyers.
5. Improved Brand Authority
A successful long-term SEO strategy must remember that authority is number one. If Google sees your website as a source of trustworthy expertise, you have a better chance of ranking higher than your competitors.
As you build trust with Google, you build trust with real customers. They see your site near the top of the page, indicating you're a leader in your space. In addition, user trust helps you to build strong SEO signals, such as backlinks, which further improve your reputation for Google and potential customers.
6. Increased ROI
SEO is the "slow and steady" player regarding marketing return on investment (ROI). It pays off slowly than paid marketing channels, but once it starts getting results, it can attract more customers per dollar than other channels.
One online business focused primarily on pay-per-click (PPC) while building up its SEO strategy, according to a 2021 article from American Express. It allocated 89% of its search budget to PPC, driving 21% of business leads. The other 11% went to SEO, which caused 12% of leads. As a result, PPC drove more total leads, but the cost was nine times higher.
A long-term SEO strategy starts with assessing your current website and content. Get an understanding of where you stand from an organic standpoint and begin collaborating with your team on where you have the resources to begin planning your search engine optimization plan!