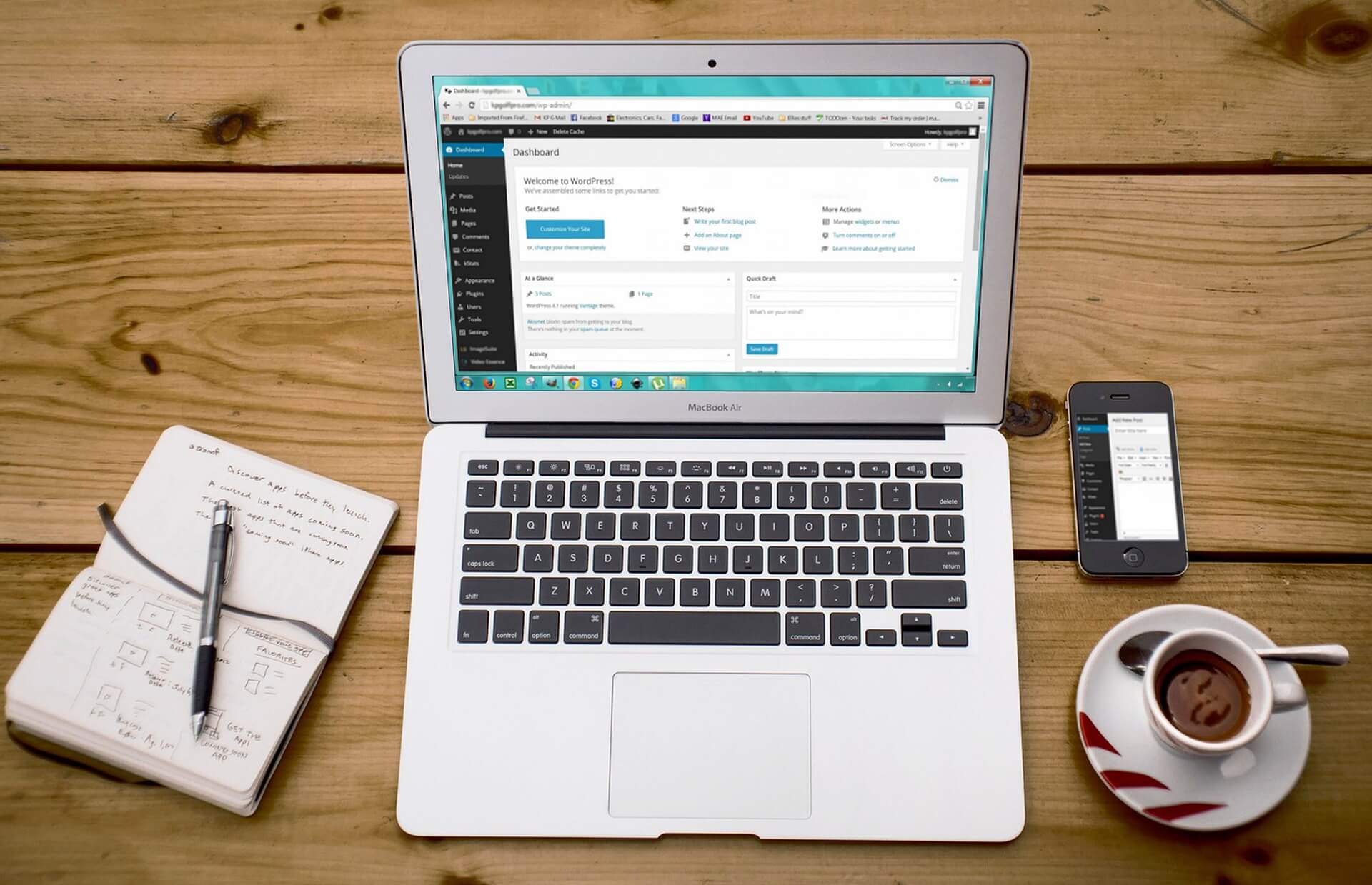 Migrating a website without hurting SEO is a risky endeavor, but it might be the next hurdle to overcome to meet your business's and your readership's needs. 
Living and doing business in the digital age means your online presence is vital to your success. Unfortunately, the modern website shelf life before a redesign is typically between 18-30 months, and with Google constantly updating the algorithm, you might find that you need to migrate your website to meet all the improved ranking metrics for the technical aspects and user experience on your domain.
If you are considering a website migration, this article will explain why you should, with a checklist of essentials for how and a few tips to do it successfully. A redesign may include a period of lost traffic or worse, if not done accurately— a ranking calamity from a simple mistake. So take heart, and don't get anxious if it seems overwhelming, Sure Oak is here to help.
What Does Migrating a Website Mean and Why Should I Redesign My Website? 
A site migration is an encompassing term used to describe substantial changes made to your website that could significantly affect your search engine visibility. It may include moving to a brand new domain, changing site architecture, rebranding and performing a visual redesign, or even adapting pages to improve technical performance. Consider the following:
Migrating to a New Platform: Your website platform is the foundation on which your website is built—the content managing system (CMS). Not all platforms have the same capabilities, and you may find that your business is ready to upgrade to a platform that better supports your site, operations, and needs. Migrating platforms may include significant coding restructures and improvements, changing how your site is crawled and, ultimately, indexed. 
Redesigning Website structure: What has worked in the past may be less effective in the future. As technology and user attention and engagement evolves, so must your website design and structure to meet your audience's needs, expectations, and desires. Additionally, businesses evolve, and it may be time to rebrand and redesign to portray better and position your online presence.
Making a Domain Name Change: A website domain migration may be necessary if your business has pivoted to a new market or you are attempting to target essential keywords more accurately. Other website domain changes may include transitioning Top-Level Domains: .com, .net, .org, etc. Or international changes: .us, .au, .at, .ca, .uk, etc.  
Changing Web Hosts: Your web host is where all of the files for your website live, and you may find better opportunities to host your site on a new server. This will include changing the IP address of your website. Your site has effectively "moved" to a new address.
Switching from HTTP to HTTPS: Google encourages you to secure your site with HTTPS (Hypertext Transfer Protocol Secure), which provides three key layers of protection: encryption, data integrity, and authentication. In fact, it's less of encouragement and more of a statement that a secure web is here to stay. Google outrightly mentions that Chrome's interface will "continue to move the web towards a secure HTTPS web by default," meaning that if you want to continue earning traffic, you will need to migrate to HTTPS either now or shortly.
How Much Does Website Migration Cost?
The cost of migrating a website will be entirely unique for the needs of the project and the partnerships you may need to acquire to do it effectively and accurately. Stakeholders that may need to be included on a website migration may consist of:
SEO specialists and firms.
Web and software developers.
You may only need to focus on a specific aspect of your site for small website migration, whereas a larger migration may require using a full team and website migration SEO services.
SEO Migration Checklist and Strategy Essentials
Making changes to your site requires an SEO migration plan to ensure that the critical aspects of your website are preserved and that the new site or changes operate efficiently. While the goal of website migration is always to improve a feature or function, unintentional mistakes or lack of knowledge for how to do so can ultimately end in a costly error. The most common errors in website migration include the following:
Content issues: Hard-earned visibility and rankings from on-page SEO can be lost quickly if migrating content to a new website goes poorly. This often includes duplicate content, broken redirects, lack of indexing, and overall poor or lost SEO on new pages.
Website issues: Technical issues that cause your old website to 404 rather than redirect and design changes that need to be accurately implemented can cost both traffic and conversions. In general, website pages that no longer work after migration and poorly-implemented design can cause consumers to distrust your website.
Domain issues: Changing a web host or domain may include a few steps which leave room for hiccups, mistakes, and downtime if not planned correctly.
If you want to migrate your website effectively, you must utilize the following strategies in your website migration checklist to avoid these common issues.
1. Develop a Website Content Migration Plan
A website content migration plan is key to the success of migrating your site and should include the following steps:
Find and map all of the pages on your domain. This includes performing a full technical and SEO audit, downloading your website's URL structure, and backing it up. Taking full stock of your content inventory can assist you in finding errors after the site migration. Additionally, having backups of your content can allow you to upload the missing content more easily and efficiently than having to recreate it.
Record the benchmarks for your site. Some website migrations may cause you to lose valuable data and analytics necessary for strategizing for future SEO goals. Keeping records of past performance can be valuable to optimize your site in the future. Additionally, reviewing your benchmarks before a migration can provide context and inform redesign for site architecture and future content.
Prepare to copy your pages and redirect them effectively. There are a few key things to consider when migrating pages:

Use your website's structure map and benchmarks to determine the priority pages that should be moved to the new site and which pages may not be valuable to keep—such as broken 404 pages. However, make note that dropping too many pages during migration can impact your keyword portfolio and ranking.

Ensure that pages that move during website migration retain their on-page optimization SEO value with key content features such as proper titles and headers, title tags and meta descriptions, and HTML markup. 

Avoid duplicating content when you transfer pages during site migration. Instead, make sure you set up 301 redirects from the original URLs to shuttle traffic and crawler to the new pages. Alongside redirects, use and update canonical links to new pages to point Google to the correct main version of the page. 
Does Redirecting a URL Affect SEO?
Redirecting a URL affects SEO, but it can do so in either a good or bad way, it depends on how you use them. 
Redirecting from an old page to a new one may preserve the SEO efforts—such as earned and built links—and ranking from the old page while pointing to the new one, establishing the new page to both users and search engines. If set up properly, a redirect should not negatively impact your SEO but should transfer the SEO value of the old page to the new one while seamlessly shuttling searchers to the page you intend.
 However, some examples of how redirects may negatively impact your SEO include what Google considers sneaky redirects— the original page and the new page do not match or provide similar content, and redirect chains with more than five redirects.
2. Updating Links and the Site Migration Process
Creating a comprehensive link strategy for your site migration is just as important as your website content migration plan. This includes creating a plan for your hard-earned inbound/backlinks and optimizing your internal link strategy.
Inbound links: Before website migration occurs, you should comprehensively overview your website's backlink profile. These are the links you have earned and built from other sites that point to your pages as an authority on the topic. If you effectively and accurately use a 301 redirect for your original content to your new content, the 301 redirects will transfer the PageRank, albeit somewhat diminished. To avoid this, you can reach out to the sites that have linked to your old site and pages, notify them of your website migration, and ask them to update the links to the new pages.
Internal links: It isn't just enough to 301 redirect all of your old pages to your new pages, you should also revitalize the internal links of your new pages and ensure they link directly to other new pages. This can help reduce redirect chains. Moreso, if you choose to delete less productive or less valuable pages while migrating, but your other content is linked to those pages, those links will end up as 404s, which isn't a great look for any reader that follows that link, or for search engines in general. Try eliminating as many internal redirects as possible to reduce latency and loading issues that could impact your search engine crawl time and ranking.
This is also a prime opportunity to revamp your internal linking strategy overall. While mapping out your content, look for orphan pages with no internal links pointing to them, and include them in your new internal linking strategy. 
3. Actively Managing Robot.txt 
Your robot.txt file is the instructions you provide search engine crawlers to tell them which parts of your site you want them to access. Unfortunately, during a website migration or redesign, it is possible for your robot.txt file to become corrupted or incorrect, essentially making pages or entire portions of your website invisible to search engine crawlers. 
Robot.txt is a useful tool that blocks search engines from pages you don't want to be visible. However, it can create a harrowing experience if it becomes corrupted and shields the pages you need to be visible. Conversely, you may have pages or sections of your site that are not valuable for SEO or searchers that should be blocked with robot.txt but are now visible. Therefore, it is essential to ensure that your new robot.txt file is updated with your new XML site map and submitted to Google to avoid these situations.
4. SEO Domain Migration
Suppose your website migration project includes migrating to a new domain. In that case, it is essential to notify Google and other search engines of your new domain name and how to find you to avoid the potential of losing traffic and rankings. To notify google of your domain migration, you can use the Change of Address Tool.
5. When Will My Website Show Up on Google?
After a website migration has occurred, it is essential to create a new sitemap and submit it to search engines. This will provide search engine crawlers with the roadmap of your new or recently redesigned website to get it properly crawled and indexed to show up in Google search results. After submitting your site map, request that your new site/pages be crawled to be added to the index and appear in Google search. 
Crawling and indexing may take time, and Google outrightly states, "we cannot make predictions or guarantees about when or if your URLs will be crawled or indexed." It may happen that Google still shows your old pages during and after the transition or after a website. If this happens, you can ask Google to recrawl the new URL. At this point, you are at the mercy of waiting for the search engine to catch up with your migrated site. 
While it won't impact your rankings, you should let your readers and users know about the site migration. This shows your readership that you care about their experience on your site and can also eliminate any confusion. 
Tips For Website Migration Best Practices
As part of your comprehensive strategy for site migration, you should also consider and include the following tips and website migration best practices.
Use a temporary URL and back up your website. Keep a backup copy of your original site and its analytics. This essential step can ensure that if something happens during the website migration, you have copies of the original site and pages to upload if accidentally lost, among other potential issues. In addition, the redesign should be done on something other than your existing site. Using a temporary URL or building on a test server can give you a deeper look at how the site or page will function after implementation. Additionally, redesigning on a temporary URL or with a test server prevents your users from experiencing any issues with your site while it's in development for migration.
Test the new site and monitor any changes with the proper tools. After website migration, it is essential to test the new site to discover any errors or corruptions that may have occurred during development and redesign. Specifically, you should look for broken pages and broken links and look for indexing and crawling issues. To do this, you can use Google Search Console.
Focus on SEO for the new website. SEO is never done, especially after all of the hard work that goes into site migration. However, website redesign and migration can give you a deep and intimate understanding of how your site operates both technically and with your content. Perform a pre and post-launch site audit, take all the critical insights you learned during website migration, and get started strategizing your new SEO goals.