The degree to which SEO is important for business growth in 2022 can't be overstated.
And while the digital marketplace was already well underway before the pandemic hit in 2020, the fact of the matter is, search engine optimization (SEO) is more critical now than ever. But why?
The world changed when COVID-19 kicked the digital economy into an even higher gear. It was already important for traditional brick-and-mortar businesses to have an online presence before the pandemic, but now, winning over customers and clients online versus in person is essential in order to thrive.
E-commerce and remote work have increased exponentially. We are spending more time than ever online — both for work and relaxation. We turn to the Internet to satisfy more and more of our needs, and when we search for a product or service, we want results, fast.
In 2022, businesses of all kinds have not only adapted to an increasingly digital workflow — they are making up for time lost to pandemic-related hardships. Now that we have adapted to remote work technologies, hiccups that would previously have affected productivity no longer have an impact.
Although pandemic restrictions are beginning to ease, the unceasing growth of the digital marketplace is here to stay, and search engines have turned businesses all over the world into competitors.
What can SEO do for your business?
The bottom line is that in 2022, a business simply can't survive without a strong SEO strategy.
How SEO Helps Your Business
In the competitive digital landscape of 2022, having SEO in your toolbelt helps you achieve brand awareness and visibility, attract web traffic, and drive conversions.
If you want to know why SEO is important for business growth, all you need to do is think about how often you Google a product or service without having a brand in mind.
Now, think about the brands that frequently populate your search results for those queries. Chances are, the more often you see and interact with those brands, the more likely you are to remember their names the next time you're searching for the same products or services.
However, results-driven SEO strategies don't only help your brand stand out in search engine results pages (SERPs). Thanks to keyword research data, SEO can also help you identify and connect with your target audience — something that can be harder to do with traditional advertising.
In digital marketing, that connection translates into user engagement, and engagement is often the difference between converting users into not just visitors but customers, prospects, and clients.
That's because when you take the time to choose optimized keywords that align perfectly with your target audience, users will not only find just what they were searching for when they land on your site, they'll also stay longer and possibly even turn into a conversion.
Keep reading to find out why your business needs SEO this year.
Benefits of Search Engine Optimization for Businesses
In the brave new digital world, how does SEO help your business?
The answer lies in the fact that businesses must change their tactics and embrace new approaches to how they represent their brands and connect with consumers. And SEO is a key part of that.
In fact, SEO plays an important part in every stage of the sales funnel. SEO ushers users through each state — from the awareness stage in SERPs to the consideration stage once they've spent time on your website and finally to the decision stage where they'll ultimately decide whether or not to take action.
Earn Organic Traffic Through Search and Expand Your Reach
Organic search is often the primary source of traffic to your website. In fact, 49 percent of marketers believe SEO has a better return on investment (ROI) than any other digital marketing channel.
But SEO isn't just about getting users to your website; it's about directly addressing the pain points of your target audience — i.e. the pain points that relate directly to your products and services.
For example, say you sold a type of camping mattress. Queries related to "how to repair…" the mattress would tell you not only that the mattress was not performing well but that a patch or adhesive that would repair it could be an in-demand product. So, when thinking about why SEO is important for business growth, it's important to remember the unprecedented level of customer feedback it offers.
Tools like Google Analytics provide a tremendous amount of information on the users visiting your site. You can learn which devices customers are using to find you, as well as their location and more. Not only that, you can also see exactly which keywords are most effective at driving traffic. In fact, those same keywords will tell you exactly which stage of the buying process each user is in.
But keep in mind, the importance of SEO for business is much more than simply getting traffic to your website — it's about attracting the right traffic. An SEO strategy shouldn't connect your business with just any user; an SEO strategy should unite your business with its target audience.
Generate More Leads
Qualified — versus unqualified — traffic from SEO can result in leads and sales.
Once your SEO strategy is in place, it works passively to drive traffic to your site. However, that doesn't mean it's self-sustaining, which is a common misconception. SEO is — in a sense — never over.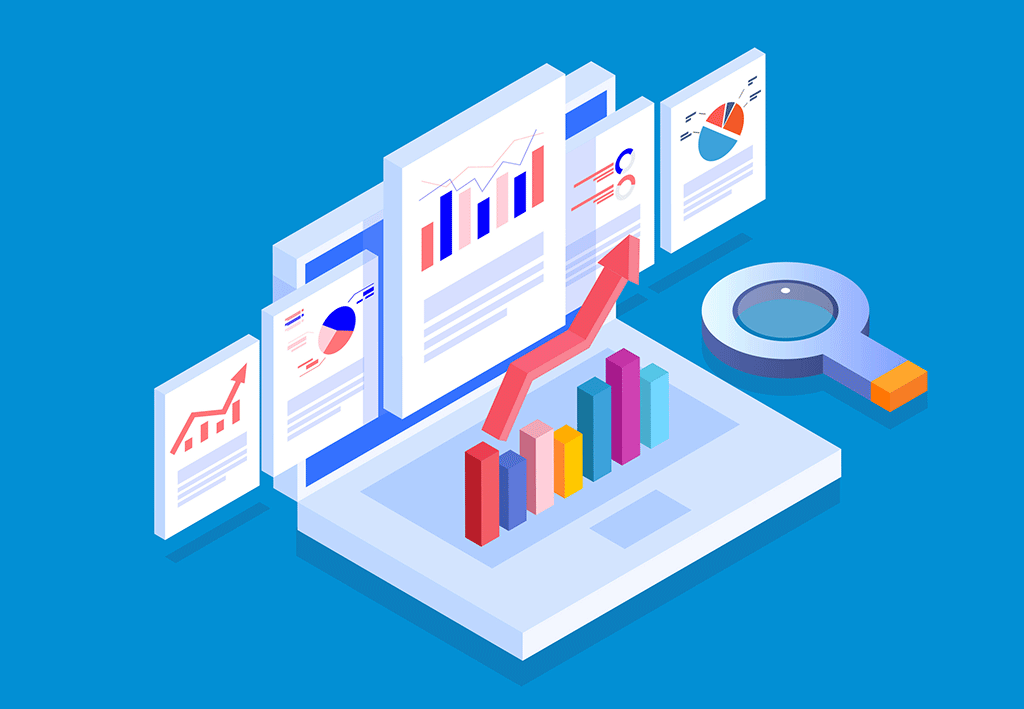 Not only do search engines not reward websites that are stagnant, there are other factors, like algorithm updates, that significantly affect your rankings in SERPs.
Ignoring your SEO once you've gotten a few top-three rankings is not the solution. Success requires maintenance and even improvement if you want to remain competitive in organic search in the future.
If you're looking for a quick or temporary solution, paid advertising may provide more bang for your buck. But, for most businesses, SEO is undoubtedly the most effective long-term use of your marketing spend if you're looking to not only generate but maintain a steady stream of new leads and sales online.
Increase Brand Awareness and Build Credibility Online
A strong SEO strategy also shows you're playing by the rules and distinguishes your brand as trustworthy. That's why it's critical to establish your brand's authority with Google and other search engines.
But building a reputation takes time and involves much more than ranking for relevant keywords.
Imagine a scenario in which you're getting dressed for a job interview. You haven't had time to get a suit dry cleaned, so you put on a wrinkled one lying on a chair in your bedroom and hope for the best.
In the interview, you provide excellent answers to your potential employer's questions and make a strong case that you're the best fit for the job. Sadly, the interviewer overlooks your excellent and well-spoken answers because they're too distracted by your disheveled appearance.
Failing to invest in an SEO strategy is like wearing a wrinkled suit. No matter your potential, it's clear to users that you haven't invested in your online presence, and that hurts your overall credibility.
You'll also need to accrue high-quality backlinks from credible domains. It's important to search engines and they reward websites with backlinks that are genuinely helpful and not misleading. In other words, a link to your site from a credible source acts as a vote of confidence, and search engines reward that vote.
Additionally, you'll need to provide a positive on-site experience, taking into account accessibility, privacy, and security, as Google openly prioritizes sites that offer an excellent user experience.
But maintaining your website's reputation will become more difficult as your business grows.
For starters, maintaining rankings will only become more important as you rank for more competitive keywords; even dropping one or two spots for a valuable keyword phrase can significantly impact leads and sales. And building authority can lead to receiving a higher number of toxic backlinks.
Not only that, but as your brand awareness online grows, your susceptibility to scrutiny will increase.
More traffic translates into more engagement in the form of reviews, mentions on social media, and even inclusions in listicle-style articles — e.g. buyer's guides. So if your website doesn't deliver a great user experience, your potential customers will find out from reviews left by previous ones.
That's why it's important to partner with an agency that understands every aspect of SEO — keyword rankings, backlinks, user experience, etc. — and can help you maintain credibility in the long term.
Gain a Competitive Advantage
When was the last time you clicked through to page 2 of Google search results?
If you're like most consumers, the answer is more than likely, "never."
If you don't invest in a robust SEO strategy, other businesses will surpass you in search engine results, increasing your chances of getting pushed off page 1 — and even further down the SERPs.
First page results are invaluable. They receive more than 90 percent of all organic search traffic, and the first result in search rankings — known as a "zero-click" result — commands as much as 29 percent.
Put simply: you need an SEO strategy because it's highly likely your competitors already have one and are working diligently to earn the number one ranking for the most valuable keyword phrases.
Even if you're in the enviable position of having few online competitors, SEO can help you shore up authority for when your industry becomes more competitive. Additionally, implementing a thorough SEO strategy can help you uncover previously unknown opportunities to capitalize on.
Maximize All Marketing Endeavors
The importance of SEO in marketing is that it allows businesses to get the most out of a comprehensive strategy. SEO by itself can certainly move the needle, but it's particularly effective alongside other efforts, such as paid search advertising. It works like this: when your business ranks well for both paid and organic search results, it helps further solidify your website's relationship with search engines.
And while a comprehensive marketing strategy is almost always more effective than pouring money into a single effort or channel, SEO does have a few discernible advantages.
First off, unlike other online marketing endeavors, SEO never stops working. Paid search ads — and any form of PPC advertising — for example, run and generate clicks only when you tell them to. SEO, on the other hand, generates visibility 24/7 and at whatever time users are searching for a product or service.
Additionally, SEO casts the widest possible net of any marketing tool. It can attract new customers at every stage of the marketing funnel, and it's not restricted by audience or demographic.
Add to this the fact SEO has a potentially unlimited long-term ROI and putting resources into developing your SEO strategy truly becomes a no-brainer.
Create a Great Experience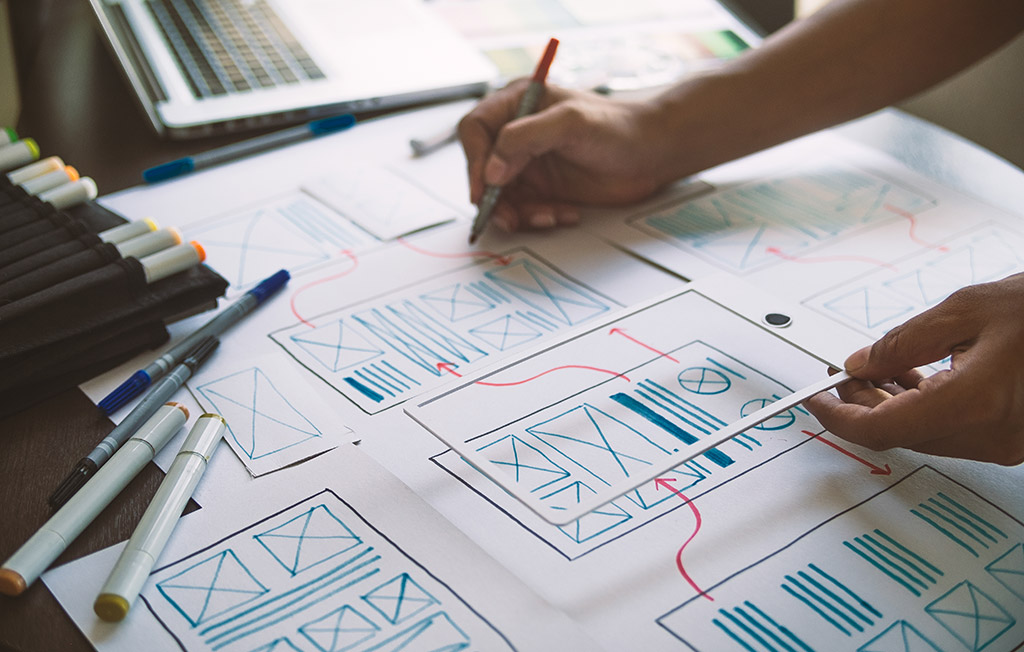 Why do you need SEO services? To create a memorable experience for potential customers and clients.
First impressions remain important for every business. But first impressions are rarely in person or even over the phone anymore. Instead, first impressions often occur online.
So how do you recreate the same experience that potential customers and clients are used to receiving in real life? SEO is a large part of that.
High-quality SEO can convey many of the same values prospective customers and clients often look for when vetting a business in person. It's all about providing users an excellent experience.
Technical SEO, in particular, is a big part of the user experience. A fast, well-organized, and easy-to-navigate website can make your business more appealing and trustworthy to users.
But search rankings are important too. When you rank higher for relevant queries, it emanates credibility and authority, which is why users are more likely to click on higher ranking results.
The last part of the answer to the question, "why is SEO important for business growth?" is that it helps your business build rapport with search engines, including Google, which has prioritized ranking factors related to user experience in its search ranking algorithm over time.
Understand and Speak Directly to Your Target Audience
Part of the importance of SEO for websites is that it helps businesses better understand their target audience. Tracking and analyzing the terms that are generating the most traffic to your website helps you get a better understanding of what users are — and aren't — interested in.
Additionally, leveraging more advanced tracking features in tools like Google Analytics will help you understand precisely which pages are generating leads and/or sales.
Establishing some baseline metrics related to the terms your site is ranking for, and the pages that are performing the best are essential to developing a long-term SEO strategy. And over time, you'll learn what's working and what's not based on how users are behaving on your site.
Are they spending less than 30 seconds on your site? Perhaps they didn't find what they were looking for, which means there could be a misalignment between their query and the content on the page.
Are users leaving after they visit one page? They may have found the answer to their query but didn't feel compelled enough to click through to another page or take any further action on your website.
These are the kinds of things SEO can teach you about your target audience. That way, you can make adjustments to your pages so they more closely align with users' intent. And when users find what they're looking for online, they're more likely to trust and engage with your brand.
Show Up for Local Searches
While local search isn't important for all businesses, it's extremely important for brick and mortar stores.
Local businesses in 2022 are all too familiar with uncertainty. And while it's become almost mandatory for some businesses to expand their reach and provide products and services outside their local area, there will come a time when things pick back up locally — and it could be soon.
And when it does, you want your business showing up at the top of search results for local queries.
But that's not all; it's also important that you gain immediate trust from users who discover you online.
One way to do that is by leveraging a Google My Business (GMB) account, as it's one of the first ways most users will interact with your brand — whether they've heard of you or not. And, it's free.
If you don't know what GMB is, it's the column to the right of search results that provides users with key details — e.g. name, address, and phone number (NAP) — related to your business. By creating and maintaining your GMB account, you'll be able to quickly instill trust in users.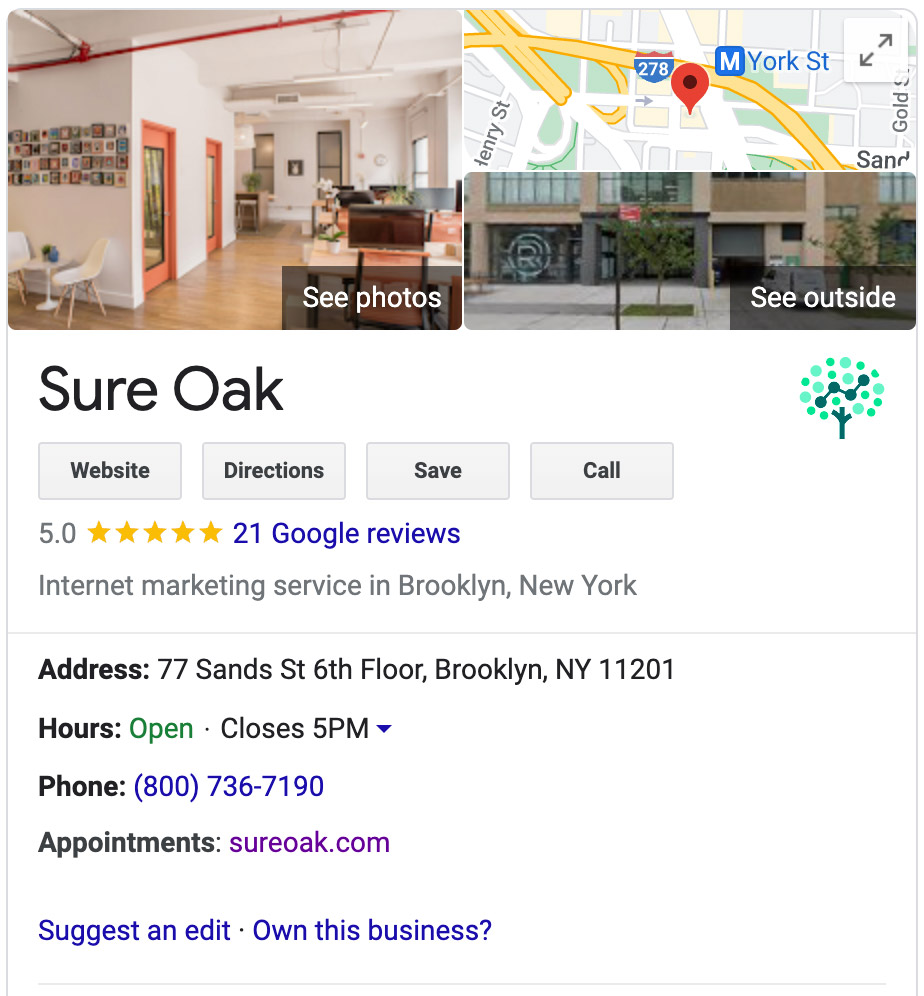 But there's a lot more to local search than GMB. There's ranking for local search queries, establishing backlinks in local directories — e.g. the chamber of commerce website — and, last but not least, providing a website that provides legitimate value — i.e. up-to-date product and service listings, the ability to order products or book appointments online, etc. — to users who land on it.
Local search may sound like a lot of work — and local business owners know all about that. But if you don't have the resources to prioritize SEO internally, partnering with an SEO agency that specializes in local search is a great way to ensure you're capitalizing on prospective customers in your area.
Turn Online Visibility into Offline Sales
The trend of businesses translating goods and services to an online-friendly format has offline benefits as well. Aside from just seeing the Internet as a place to shop electronically, customers see it as a place to conduct research for in-person purchases. Maybe they're checking to see if a product is in stock or comparing prices between two local stores or service providers. But regardless of what they're looking for, what's important is that you set yourself apart by creating an exceptional and reliable experience.
While price is important, it's not the only factor users take into consideration. For example, if they decide to visit your store and look at your products in person, it's important that your store hours on your website and your GMB profile are accurate. If the hours online are inaccurate, they may not return.
Or, if your website claims a particular product is in stock when it's not, customers who visit your store to look at that product in person are going to be disappointed upon learning the website isn't up to date.
If that's the case, how are they supposed to trust the information on your website? They may not, and they may even decide to no longer visit your website or your store.
The point being, local SEO doesn't only benefit businesses online; it has offline benefits as well.
Invest in Your Future
While an initial investment in SEO is key to business growth, it's not a one-and-done situation. Due to a myriad of factors — e.g. algorithm updates, competitors investing in SEO, new and better technology, etc. — SEO must be viewed as a long-term investment in order to achieve real results.
As evidenced on this page, there is a multitude of reasons why SEO is important for business growth. And while SEO's impact on business can take time, the results are quantifiable, contrary to popular belief. And when you consistently invest in your SEO, you'll reap the rewards of those results in the long term. Paid advertisements, on the other hand, may drive traffic initially but have less enduring results.
That being said, if paid ads are working for your business, SEO can amplify the effects of those ads through brand awareness — i.e. users are more likely to click on results on websites they're familiar with than websites they're unfamiliar with. The same goes for PPC on social media. In essence, SEO is without a doubt the most cost-effective and hardest working digital marketing strategy available!
You Bring Your Business, We'll Bring the SEO
Now you understand the benefits of search engine optimization for business. So what now?
Sure Oak is a trustworthy and qualified SEO agency with full-service digital marketing capabilities to support all your needs. Strategic and creative, our programs generate dramatic and long-lasting results.