Cannabis Link Building Case Study
Keywords in the Top 3 more than doubled!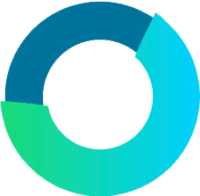 Increase in Organic Traffic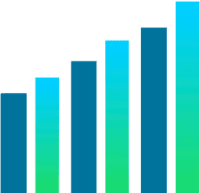 Increase in Top 3 Ranking Keywords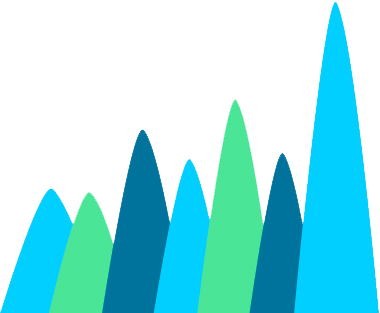 Increase in Top 10 Ranking Keywords
Breaking Into the US Market
When Zamnesia came to us, they were thriving in the European market: they had a strong presence there, and many European sites linked to their offerings. For cannabis enthusiasts in Europe, Zamnesia was a known quantity. But the American market was a different story. Zamnesia had very little presence there when they came to us and had been struggling to break through to the fickle US consumer. Developing Zamnesia's profile among US cannabis users, then, would be among our major challenges.
Standing Out From the Pack
Of course, getting the attention of that US consumer would be far from easy. In the last few years especially, the legal cannabis market has exploded in the US. There are thousands of companies competing for consumers' attention, and many of these are much more established in the US market than Zamnesia. Making things even more challenging, many of these companies have themselves invested heavily in link-building and SEO efforts. Cutting through the noise of these competitors––and showcasing Zamnesia's unrivaled quality and selection––would be a challenge, to say the least. But it was one we were more than willing to take on.
Navigating a Complex Regulatory Environment
That said, before we could truly get started, there were additional complications to reckon with. Selling cannabis isn't like selling jeans or power tools––there are stringent regulations in place when it comes to marketing, and we needed to keep them top of mind as we began our link-building efforts. After all, cannabis is still illegal in most US states. 
And beyond those marketing restrictions, there was also the fact that the range of potential websites one can link to cannabis suppliers from is a bit more limited. We would have to work with and around those restrictions as we set about enlarging Zamnesia's US footprint.
As mentioned, the kinds of sites that might link to Zamnesia were different from what we're usually used to working with. If we wanted to raise Zamnesia's profile in the US, we would need to get creative. We put our heads down and asked ourselves: what kinds of websites would be a good fit for Zamnesia? Are there audiences you might not think about first who nonetheless would be receptive to Zamnesia's products?
This line of thinking led us in fruitful, unexpected directions––psychology and medical sites, for instance. Of course, we were careful to ensure that these websites had a higher domain authority than Zamnesia's, so that Zamnesia would benefit from the association.
As for overcoming Zamnesia's many competitors: the answer lay in building out strong, contextually relevant links, and optimizing every inch of their website for search. Zamnesia's wide array of products was an asset here: they offer a huge variety of different strains and devices, and each one of them is a potential point of entry for a customer. The trick was in making sure the customer actually found Zamnesia's products, by using time-tested SEO tactics to surface them in the search results.
This multifaceted marketing program yielded just the results we were hoping for. In the course of just a single year!
Zamnesia saw an organic traffic increase of 71%
Zamnesia's number of ranking keywords in the top 3 search results more than doubled, soaring by 215% and Top 10 keywords increased by 240%!
About Zamnesia and Its Goals
Zamnesia aims to be the one-stop shop for all consumers' cannabis needs. Their selection is staggering: 3,000 different cannabis seeds from every leading cannabis seed bank; tons of stylish paraphernalia (grinders, bongs, rolling papers); a curated selection of vaporizers (desktop, portable, and hybrid); the list goes on. Their staff keeps relentless tabs on the latest trends and works tirelessly to ensure their offerings are of the highest quality. 
Beyond cannabis, Zamnesia also sells a wide variety of plant-related goods, including psychedelics and natural energizers. Zamnesia also features a wide range of minerals and supplements, as well as specialized seeds to cultivate chilies at home.
Looking to increase your search rankings and get more leads directly from your website?
Accelerate your online presence and lead generation with our results-driven approach to SEO.