SMS Marketing Platform Link Building Case Study
126% Increase in Organic Pageviews!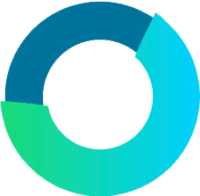 Increase in Organic Pageviews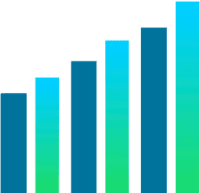 Increase in Service Page Authority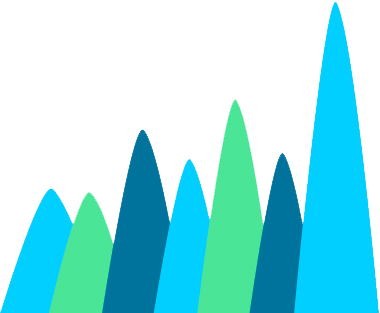 Increase in Blog Post Page Authority
Competing Against Itself Internationally
As mentioned, this is a company with a global reach. This is good for their business, but bad for search optimization. For instance, Google had trouble distinguishing between the UK and US versions of pages, since they were both written in the same language. The consequence of this was that the two pages would cannibalize each other, reducing the presence of both in the search rankings. Properly optimizing the client's site would mean working to distinguish these pages so as to elevate them in the search rankings.
Tougher-Than-Usual Requirements
Part of the difficulty came from stringent requirements. At Sure Oak we typically use Moz's Domain Authority or Ahref's Domain Rating when engaged in link-building operations. Those are both widely-respected and widely-used metrics to determine a domain or page's rankability; both are trusted by professionals throughout the industry. 
Nonetheless, our client wanted to take things a step further and use SEMRush's Authority Score, which incorporates a neural network and machine learning to determine a link's score. Further, they wanted to ensure that at least half the links we earned had an Authority Score over 50.
Limited Pool of Potential Partners
Increasing the challenge was that the pool of potential sites we could work with was unusually limited, given the fact that our client was strictly B2B. We would not be able to work with just any business site out there––we would have to locate and partner with sites that were hyper-relevant to the industries our client works with.
Standing Out From the Pack
There was also the fact that our client was operating in a hyper-competitive space, where standing out is no easy task. This was a double-edged sword: it made getting our client to stick out harder––but it also meant that even a slight increase in Page Authority could make a tremendous difference in our client's bottom line.
At Sure Oak, we're always more than willing to go the extra mile to accommodate a client's requests. We might not typically use SEMRush's Authority Score––but if that's what the client wanted, we would do everything in our power to adjust to those requirements.  And so we buckled down and got to work, carefully combing the web for sites that met our client's heightened requirements. 
It wasn't easy. Our link building team went above and beyond to meet the needs! It also required us to make minor changes to our usual reporting process, as we had a number of new metrics to comply with.
In the end, though, we managed it. We found the right sites––in hospitality, government, and ecommerce––with the right AS, and we built out a top-tier linking operation, one that greatly heightened our client's online presence.  As for the issue of different versions of the site cannibalizing each other: our team promptly cleared that up, and ensured it would never again be a problem for the client.
The results were staggering! 
Our link building efforts led to a year-over-year organic pageviews increase of 126%!
 Over the course of a single year, our efforts led to significant increases in Page Authority, from 45 to 47 for our client's homepage (no small thing, in an industry as competitive as theirs).  We also saw significant increases in Page Authority for internal pages that were targeted on behalf of our client.
About the SMS Marketing Platform & Its Goals
This company helps organizations of every kind produce easy, efficient, and transformative SMS campaigns. While email open rates are shockingly low––topping out around 20%––texts fare much better: 98% of messages sent via our client's interface are opened, while 90% are opened within 90 seconds. This ability to cut through the noise and actually reach people where they are has massive implications across a number of industries.
The potential use cases are endless. For instance: an ecommerce store advertising a Black Friday sale. Or an online food service alerting you that your pizza's on the way. Or a mass text to parents that school is canceled due to snow. Or a reminder from your dentist that you have an appointment the next day. On and on and on.

Given the scope of our client's potential audience, it's no surprise that 400 million messages are sent through its gateway each month, by 65,000 clients around the world. All this activity, meanwhile, is facilitated by a best-in-class interface and a dedicated staff of over 200 around the world.

Looking to increase your search rankings and get more leads directly from your website?
Accelerate your online presence and lead generation with our results-driven approach to SEO.