Tech Communications SEO Case Study
1,000,000+ Increase in Impressions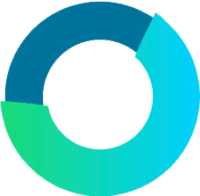 Increase in organic traffic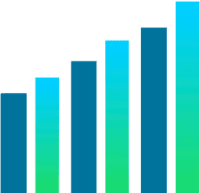 Increase in organic impressions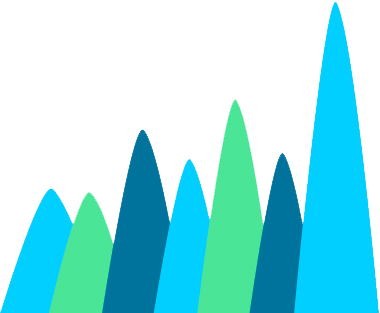 Competing Against Itself Internationally
Our client is active in over two hundred countries and territories around the world. In theory, this can be a good thing for SEO—hundreds of country-specific pages mean hundreds more opportunities for potential customers to find you. The problem was that these sites were often cannibalizing each other: Google would view two different country pages as duplicates of the same page and would react by de-listing one or both of them. If we wanted to keep every page of our client's site active in the SERP, we would need to find some way to distinguish them from each other.
Inadequate On-Site Content Operation
There is no question that our client's pages were functional: they listed the relevant information and told potential customers what they needed to know to get started with their product. Unfortunately, when it comes to competing in the SERP, functionality doesn't always cut it. After all, our client was competing with companies who had been fine-tuning their SEO operations for years—their pages were filled with useful information, of the kind that search engines like Google prioritize. Additionally, much of the content that our client's website did feature had been copied over from Wikipedia. Google's algorithm is smart—it can tell when a website's content comes from elsewhere and will penalize that website accordingly.
Getting our client's website back in the search engine's good graces would mean scrapping all third-party content and building out a robust suite of original material.
Technological Difficulties
Finally, right around the time we began working with the client, they underwent a technology migration and began to lose a not-insignificant amount of traffic. This would be another challenge we'd have to address as we worked to improve our client's SEO.
Our first order of business was to identify our client's foundational pages—the parts of their website that drive the most business and provide the most useful information to customers. In their case, that meant the main pages (homepage, pricing page, etc.) as well as all of the country-specific pages mentioned earlier.
Once those pages were identified, we set about optimizing them. Through creative brainstorming and deep research in the field, we developed a robust content strategy for each page. The material from Wikipedia was scrapped, and replaced with useful, relevant, engaging content designed to lure in potential customers and keep them there. This content briskly addressed the pain points of our clients' audience and explained exactly how our client could help them.
At the same time, we worked to differentiate the various country-specific pages so that Google would stop mistaking them for duplicates.
Next came our link-building campaign. This part wasn't easy—a backlink only matters when the backlinking site is relevant, and our client was operating in a fairly specific niche. Ultimately, some intensive research took care of that problem. We found the right sites—relevant sites with high Domain Authorities—and we made the proper contacts.
Finally, there was the issue of the technology migration. Our client was understandably worried—they were losing a lot of traffic in a relatively short period of time. We had to act fast, and we did—assembling a dossier of actionable insights and SEO recommendations and working closely with the client's team to implement them. In almost no time at all, traffic bounced right back.
The results were heartening. Comparing our first three months with the client to the four months that followed, you can see that the site's organic traffic grew by 65%, representing over 1 million new impressions and a 71.53% increase in new users.

Meanwhile, our intensive content strategy helped to keep potential customers on-site for longer: their bounce rate was reduced by 40% and the number of pages looked at per session nearly doubled.
But the most staggering increase might be in our client's number of ranking keywords. In our first month working with our client, they had 26 keywords ranking in the top 3. By month 10, they had 269—a nearly 1,000% increase. And that trend was consistent for keywords all throughout the top 20.
About the Virtual Phone Number Provider
This client is a virtual phone number provider that allows individuals and businesses to acquire phone numbers from different countries around the world, including the UK, the United States, Canada, and more. All customers need to do is sign up to receive a local virtual phone number, which can be used to make and receive calls, send and receive text messages, and even forward calls to another number.
The client, meanwhile, makes all this activity a breeze to coordinate, allowing customers to receive all incoming messages or calls on a single device and to quickly and easily access their entire history of voicemails and texts.
Looking to increase your search rankings and get more leads directly from your website?
Accelerate your online presence and lead generation with our results-driven approach to SEO.