169% Increase in Organic Sessions!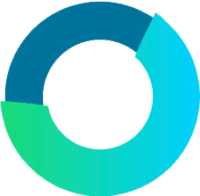 Increase in Organic Sessions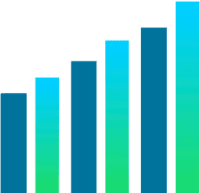 Increase in Organic Impressions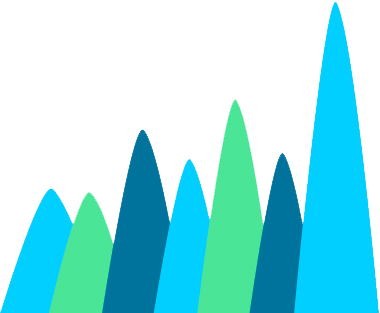 Increase in Total Keywords Ranking
Standing Out From the Pack
The luxury travel company in question arrived relatively late to a very crowded field. Some of their competitors had been investing in online marketing initiatives for years and had been refining their strategies for quite some time. Of course, our client had a number of distinct advantages—for instance, their special access to multiple historical monuments as well as a luxury experience like none other. But for the average Googler, these premium selling points were getting lost in the noise.
Finding The Desired Audience
It didn't help matters that the agency's target customers skewed older and higher-earning. This is a highly coveted demographic, but also one of the hardest to lure in via search results. Many still use conventional, brick-and-mortar travel agencies, and the ones that do book travel online are much less likely to do the kinds of in-depth research that younger customers are known for. The task, then, was to position our client in such a way that their target demo could easily find them.
Of course, these concerns had been top of mind for our client for some time. Before us, they'd engaged a different SEO firm, with limited success: they'd seen spikes in traffic but very little conversion. The content operation they'd built up to that point was good at bringing users in but much less effective at getting them to actually shell out for a vacation. Success, on this occasion, would mean measurably increasing the number of people who actually signed up for package tours.
The first order of business was finding the right keywords. We examined each and every tour offered on their site and asked ourselves: which terms, precisely, would lead the right kind of customer to this page?  We also worked with the client's team to expand their keyword portfolio, organically finding even more potential entry points and helping our client cater to brand new audiences.
Of course, if we wanted our client to rise in the search results, we would need to increase their domain authority. And there's no surer route to a higher domain authority than being linked to by websites with high domain authorities of their own—which is precisely what we set about providing for our client. These tactics—coupled with our deep knowledge of content optimization/implementation—rocketed one of these tours to the top 5 of search results in just a few months.
Meanwhile, we worked to restructure the company's editorial operation. We knew it wasn't enough to simply optimize for customers searching for travel packages. To rope in the maximum number of potential customers, we'd need to optimize for everything surrounding travel—from the best souvenirs to buy in Egypt to the proper amount to tip the locals.
 These efforts paid off: organic traffic to the client's blog was increased by roughly 4,000 visits in a three-month span.  As mentioned, though, conversions were the company's ultimate sticking point. Accordingly, we prioritized conversions when we took on the client, delivering tailored recommendations and building an actionable Conversion Rate Optimization plan for the site. 
This multifaceted marketing program yielded impressive results. 
Organic sessions increased 169.92% from the same six-month period the year before.

Organic impressions, grew by a staggering 439.36% throughout the six-month period.
And as for those conversions? Sure Oak's strategy gave the client precisely what they wanted: conversions more than doubled between months two and three and nearly doubled again between months three and six.
About the Luxury Tour Company & Its Goals
This particular tour company specializes in all-inclusive, luxury trips through Egypt and Jordan. With deep ties to both the local culture and the government, they're able to offer a unique degree of cultural immersion. That means private tours of historical monuments that are usually closed to tourists, as well as meals at some of the finest restaurants in Cairo. Travelers are ferried to and from these locations in comfort and style, in planes, cruise ships, even an old-fashioned horse and carriage.
The goal is to let visitors take in a wide variety of sights without feeling in any way rushed. This company is devoted to helping their customers to feel as relaxed as possible, without feeling like they're missing anything. It's a difficult needle to thread, but this travel agency more than manages it—as countless happy customers can attest.
Looking to increase your search rankings and get more leads directly from your website?
Accelerate your online presence and lead generation with our results-driven approach to SEO.