Measuring your SaaS search engine optimization (SEO) results through key performance indicators (KPIs) is essential for every software-as-a-service business. Whether your company is business-to-consumer or business-to-business (B2C or B2B), your SaaS KPIs will reveal areas to focus on. 
SEO results can take a long time to develop, but the rewards are enormous when you track your progress and improve over time.
What Is SEO for SaaS and Why Does it Matter?
SEO is vital for every business with an online presence, which means almost every business today. Once you have established solid SEO principles and have a reliable content schedule, you will benefit from largely passive traffic visiting your website.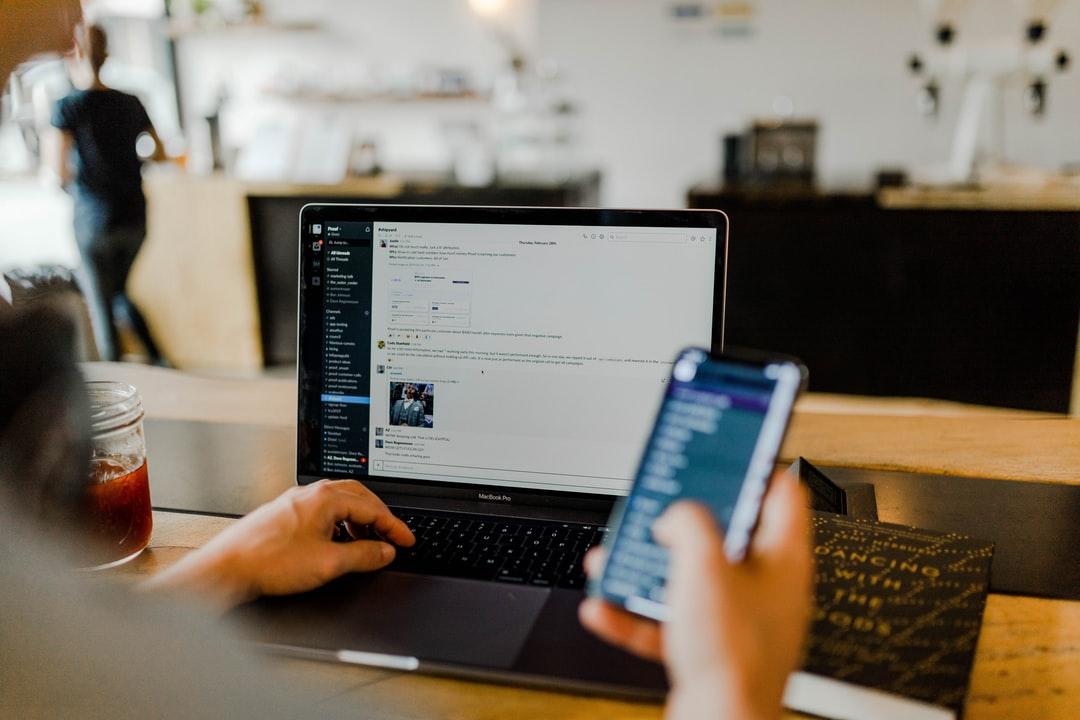 SEO is uniquely important to SaaS businesses. This is because everything about SaaS is online, unlike other business models that sell services or physical products. The whole customer journey takes place online, from product research to purchase to use of the product to after-sales care and reviews — everything happens online.
SaaS products solve problems. When people search for solutions to their problems, you had better make sure your company's solution shows up on Google. Implementing the correct SEO strategies and optimized content creation can help ensure your product appears in front of people right when they need it.
Important SaaS KPIs To Measure
Key performance indicators are essential to measuring your SEO results. Without them, you have nothing to benchmark against and no guideposts for improvement. Fortunately, six key SEO metrics must be tracked to ensure you maximize your SEO potential.
Conversion & Revenue
Conversions and revenue are always very high on the list of any business's most important SEO KPIs. Your conversion rate is the percentage of people who carry out a specific action compared to the number who visit your site. When it comes to SaaS SEO KPIs, it is the same, but the action you want them to take could come in different forms.
Depending on your SaaS product, target market, and stage of development, you may have different conversion targets. If you have an enterprise-level B2B SaaS product, your call-to-action (CTA) may be to book a product demo. If you are developing your minimum viable product (MVP), your CTA may be a simple email signup form for the first users to test the product.
Typically, the conversion metric will revolve around product subscriptions. When calculating revenue, this could be for a free trial or a paid subscription.
Organic Search Traffic
Organic search traffic refers to website visits from a search engine that don't involve the searcher clicking on an ad. A Bright Edge report shows that organic search makes up 53% of trackable web traffic. This is just 15% and 5% for paid ads and social media, respectively. You can see the impact of organic search on your visitor numbers using Google Analytics.
You can also check your organic search traffic conversion rate compared to other sources. You can expect that it will be higher. When someone finds you through a search, they show that they already have an interest in your product and — as is often the case with SaaS — an intent to purchase.
Keyword Rankings
One of the most essential SEO metrics is ranking well for your target keywords. These are the search terms your potential customers use to find a solution to their problems. You must create engaging content that answers their questions and demonstrates why your product is the solution they seek.
When you provide straightforward, concise, and actionable content that answers search queries, Google will rank your webpage higher, and you will receive more visitors. The higher you rank on the search engine results page (SERP), the more clicks you will receive.
You can use Google's Keyword Planner to find which keywords to target based on what your audience is searching for. You can then check the performance of each keyword using Google Search Console. Google Search Console can provide insight into your best-performing keywords and which keywords you should focus on optimizing.
Organic Impressions
Organic impressions are the number of times you appear on a SERP. This usually correlates with your keyword rankings. The higher you rank for keywords, the more people will see you. This is an important KPI to track when measuring your click-through rate (CTR). If you are getting a lot of organic impressions but are not getting a lot of clicks, then you need to optimize.
Are your title and description tags fully optimized? Ensure they summarize the web page's content concisely, creating a compelling reason to click.
User Engagement
Several KPIs demonstrate how engaging your content is. The simplest one is how much time a visitor spends on your site. The more time they spend, the more engaged they are with the content.
Another key metric is your bounce rate, or the percentage of people who visit your site and then leave it without taking any other action. Poor quality content and technical SEO factors can affect your bounce rate. If a page loads very slowly or is not secured by HTTPS, visitors are much more likely to click off before they have even started engaging with your content.
Another engagement factor is how many pages site visitors look at. This is why having straightforward navigation on your site and appropriate call-to-action buttons is essential. These two elements ensure you direct visitors to where you want them to go and where they want to go.
Backlinks & Referring Domains
Building backlinks from reputable domains is about increasing your website's authority score. The higher your authority score, the higher you will appear in SERP rankings.
Creating a blog is a fantastic way to attract more links from other sites. Hubspot research shows that websites with blogs attract 97% more backlinks.
You want a diverse range of backlinks from multiple sources. If you create valuable and original content, other sites will link to you. Assessing your backlink profile as one of your KPIs is vital to finding opportunities you are missing to gain more backlinks.
Key SaaS Marketing Metrics
The two most important SaaS business metrics for understanding your SEO return on investment (ROI) are your monthly recurring revenue (MRR) and your customer lifetime value (CLTV). As you track how many conversions come from organic search traffic, you can determine the total value of your SEO marketing efforts and the cost per acquisition (CPA).
Monthly Recurring Revenue (MRR)
Almost all SaaS companies offer a monthly subscription. This is why monthly recurring revenue is the standard metric for measuring income. Annual recurring revenue (ARR) as a metric is more beneficial for established companies looking for a valuation. 
MRR lets you see product uptake trends. You can then compare the change in MRR against your SEO KPIs to see what is working for you and affecting the bottom line.
Customer Lifetime Value (CLTV)
Your customer lifetime value metric tells you the predicted total value of a subscription conversion. It is the monthly subscription fee multiplied by the average number of months a person keeps their subscription.
You can use SaaS analytics tools to see if specific conversion sources yield a higher CLTV. If you find particular blog posts lead to conversions with higher CLTVs, analyze why this is and optimize the rest of your content accordingly.
Tools for Tracking Your SaaS SEO Results
There are many paid and free tools to keep track of your SaaS analytics, including the following.
Google Analytics
Google Analytics is essential for any SaaS company monitoring its SEO KPIs. It provides insights in real-time to all internal website KPIs. You can see your number of visits over time through Google Analytics, which breaks down into specific page views. You can also see the traffic source and which keywords are performing well. 
Google Analytics also tracks your bounce rate and time on the page to see if you have any pages causing an issue and those that are particularly engaging. This tool also lets you track conversions, meaning you can analyze where every dollar you make comes from. 
Google Search Console
Google Search Console can help with some of the same metrics as Google Analytics regarding search traffic and keyword rankings. 
It can also highlight any crawl errors where Google fails to read your website. It checks for other technical issues like mobile usability, broken links, and duplicate content.
Crucially, Google Search Console also allows you to analyze your backlink profile. Showing which pages have gained the most backlinks and what the sources are. This helps you identify areas of success and areas needing improvement.
SEMrush
SEMrush is a paid service that can provide further insights into your SaaS SEO KPIs. It has more advanced features that allow further analysis of your keywords and backlinks. But where it really shines is in competitor analysis. It provides you with your competitors' keyword and backlink information to find SEO gaps. This competitive analysis can also provide good benchmarks for when you are just starting to measure KPIs.
Ahrefs
Ahrefs is another paid service similar to SEMrush. Ahrefs has advanced features that allow you to dig into keyword and backlink analysis. For those focused solely on SEO, Ahrefs may be the better choice. However, some prefer SEMrush's easy user interface and pay-per-click features.
CRM
Customer relationship management (CRM) systems like Salesforce, Zoho, HubSpot, and Pipedrive can also provide some insights into your SaaS SEO KPIs. Because they focus primarily on being a CRM, they have fewer features than the previously mentioned tools.
However, if you use a CRM, Hubspot offers web analytics, content performance information, and keyword tracking. Pipedrive also creates intuitive visual pipelines to track sales progress.
Unlocking SEO Success for SaaS Companies
If you are ready to start scaling your SaaS SEO or want to learn more, contact us today to arrange a free strategy session.