Is blogging dead? You may ask one of the 31.7 million bloggers in the U.S. or read one of the 2.5 billion blog posts published yearly. And 55% of bloggers claim their traffic has increased during the pandemic.
Blogging is a great way to get search engines' attention and boost your optimization (SEO). So if you're thinking of starting or revitalizing your business's blog, here's what you need to know about SEO for blog posts.
Is SEO for Blogs Different?
Because blogs are content-heavy, your SEO strategy for blog posts will look slightly different than your strategy for other web pages. You'll focus on content-related tactics like keywords, headings, and topic selection.
Technical and design SEO aspects will still be significant. Also, your goal is to provide valuable content to your readers!
How Does Blogging Help With SEO?
Applying SEO for blog posts is an effective way to grow your online visibility. Here are just a few examples.
1. It Improves Topical Authority
Topical authority measures a site's credibility and relative influence online. A site has high topical authority when many users trust and cite it as a resource on its focus topic.
Topical authority is one of the most important contributors to your search engine ranking, and you earn it by creating quality content. Blog posts are ideal for building topical authority because you can delve into multiple sub-topics.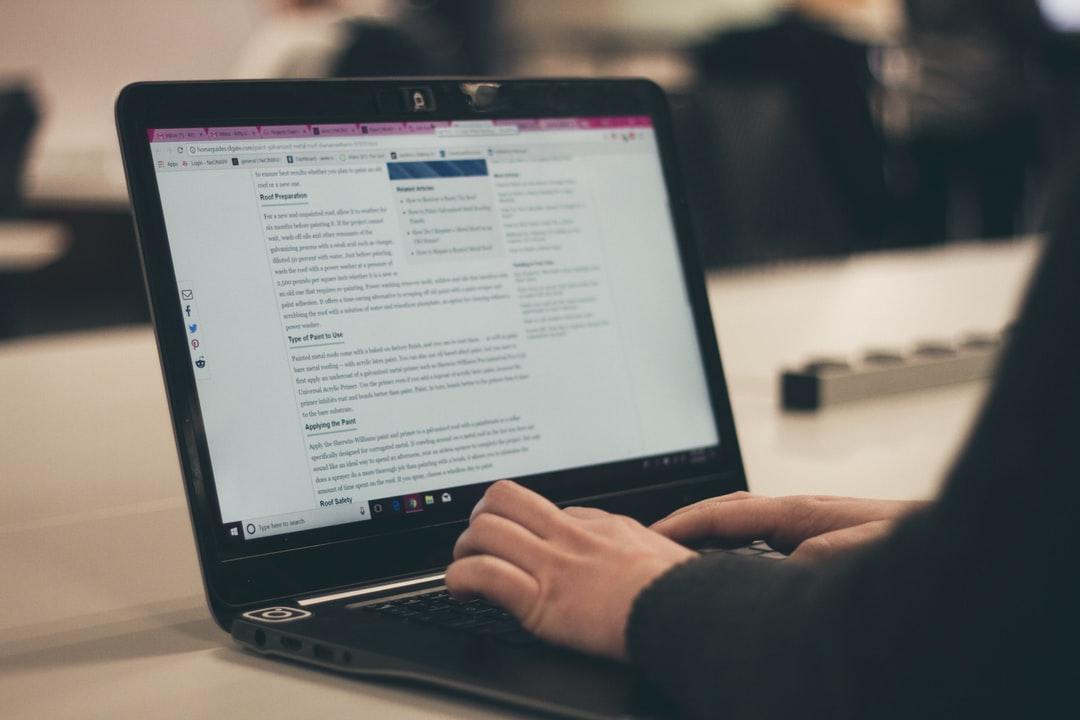 To maximize your topical authority, ensure each blog post is well-researched and comes from a subject matter expert. Market and share these posts widely, focusing on earning the attention of other experts.
2. Blog Posts Are Link Magnets
Link-building still matters, no matter how sophisticated SEO becomes. Blog posts that rank first on Google have 3.8 times more backlinks than those that rank second through 10th.
Backlinks tell search engine algorithms that other users find your site relevant. Therefore, more authoritative sites carry more weight.
The best way to earn powerful backlinks is to publish high-quality, original content. Then, if your site offers value a reader can't get anywhere else, writers and site owners will be more likely to link to it.
That said, site owners can only link to your blog if they know about it. So be bold about reaching out to sites that might publish your content but avoid direct competitors.
3. They Can Help You Conquer Featured Snippets
Featured snippets appear in what SEO experts call "position zero" above the first organic search result. According to recent research from HubSpot, ranking as a featured snippet can increase a page's click-through rate by more than 114%.
Each featured snippet is the most straightforward and trustworthy answer to a searcher's question, as determined by Google's algorithm. If the reader finds the snippet valuable and wants to learn more, they'll click through to the page.
Landing a featured snippet is your opportunity to capture a reader's attention before a competing article distracts them. The best way to get one is to include a direct answer to the reader's query. For best results:
Restate the query (a heading is a great place for this)
Offer a straightforward answer, 40–60 characters long
Format your answer as a paragraph, list, or table
There's no guarantee Google will choose you, but these best practices improve your odds.
4. It Encourages Crawling and Indexing
Before Google can show your site to searchers, it needs to crawl and index every page. Here's what that means:
Crawling: Google's bots scan and analyze a page's content and code
Indexing: Google adds the page to possible search results so it can show up
Google crawls and indexes a page unless the web developer includes code specifically telling it not to do so. Therefore, the more content you have, the more you'll benefit from this process.
Search Engine Journal recently published advice from Google representatives who said that having multiple pages helps with indexing, assuming the site offers quality content.
Blogging lets you provide that quality content regularly. According to digital marketing and SEO expert Neil Patel, Google crawls and indexes blog content more quickly than static content, especially when the query is time-sensitive.
For example, if someone Googles "how to improve your site's SEO," they don't want dated tips. They want the most up-to-date information because SEO changes frequently. The more timely blog posts you have, the more likely you are to appear in these time-sensitive searches.
5. New Pages Can Be Used for Internal Linking
Backlinks — links from external websites — aren't the only way hyperlinks drive SEO. You should also have some internal links pointing to other site pages.
Every new blog post is an opportunity for internal linking — two opportunities, actually. First, you can add links to other blog posts and pages on your site throughout the post. Then, once you've published it, you can link back to that post in future articles.
For the best possible SEO outcome, ensure every link is relevant to the piece and doesn't disturb the natural flow of text. For example, if you're writing a post on SEO tools, avoid adding a random paragraph about web hosting to promote an underperforming blog post.
6. Blog Articles Are Essential to the User Journey
The path to purchase is a journey for every buyer. Whether they're choosing a podiatrist or new bedsheets, they must go through the process of narrowing down their options.
Most buyer journeys have three stages:
Awareness: The buyer notices they have a need or problem
Consideration: They start researching options for solving their problem
Decision: They evaluate options and choose the one that best meets their need
Blog posts can influence buyers at every stage. For example, in a 2023 HubSpot survey, 56% of consumers reported buying something from a company after reading one of its blog posts.
A quality blog post can make someone aware of a need and put your business top-of-mind. In addition, a quality blog post helps people trust your brand more during the consideration process. And if they're ready to make a decision, the right post could tip the scales in your brand's favor.
Improve your SEO by targeting posts to a particular user journey stage, then choose keywords and create content focused on that stage.
How to Optimize Blog Posts for SEO
Blogging can dramatically improve your SEO — if your content is strong and you apply blog SEO best practices.
On-Page Blog SEO Tips
On-page SEO, also known as on-site SEO, is the process of optimizing and designing your content to rank as high as possible in search engines. It's an integral part of the digital landscape, and since you're the site's publisher, it's the aspect of SEO that's easiest for you to control.
However, for those who may feel overwhelmed by the intricacies, turning to a trusted on-page SEO agency can provide additional insights and guidance.
1. Always Do Keyword Research First
Content only drives your brand forward if your target audiences are interested. To match your content with those interests, you need to find the keywords your audiences search for.
Effective keyword research for blog posts helps your SEO by guiding you to the correct topics. Once you know what keywords are most likely to get audiences, you can build a more effective content strategy.
Keyword research focuses your content strategy in several ways, primarily:
Audience specificity: Identifying SEO keywords and phrases that your audience is interested in
Relevance: Focusing your content creation on topics that matter to your audience
Search intent: Finding the terms that answer a user's question, even if they use different wording
Competitiveness: Choosing keywords that have less competition from big-name brands, so they're easier to rank for
Starting with the best possible keywords will make everything else about your SEO easier.
2. Use the Main Keyword Throughout the Content
Search engine algorithms determine an article's topic by analyzing its text. Then, it matches the words and phrases in a searcher's query to those used in an article or blog post.
For example, if someone searches for "what's the best computer to buy," Google will search for answers. If you want to rank highly, your text needs mentions of that topic.
That doesn't mean including your primary keyword as often as possible. That's called keyword stuffing, and it went out of style years ago. Now, Google penalizes keyword-stuffed articles.
Instead, use your primary keyword where it feels natural. This happens organically if you've chosen the right keyword for your topic. You can also use versions of your keyword, such as "using SEO keywords" instead of "how to use keywords in SEO," though you should try to include the original keyword verbatim at least once.
3. Try to Include the Keyword in the URL
Google determines a page's topic by reading the URL — the web address at the top of the page. Including your primary keyword in the page's URL may help to confirm the page's topic.
Including your keyword in the URL helps your readers similarly. As Google notes in its SEO Starter Guide:
URLs with words that are relevant to your site's content and structure are friendlier for visitors navigating your site.
If your primary keyword is a phrase, such as "SEO techniques," use hyphens to separate the words ("SEO-techniques").
4. Use Semantically-Related Keywords
Semantically related keywords are words or phrases that tie back to the same user intent. For example, a search for "digital marketing techniques" would have related keywords like "social media advertising," "email marketing," and "SEO techniques."
Using multiple semantically related keywords in the same blog post allows you to rank for your primary and chosen associated keywords. This practice is called keyword clustering, and it's a great way to appear in more searches.
For your primary keyword, you can find semantically related keywords in the "related searches" and "people also ask" sections of the results page. SEO tools and services can also help you find related phrases.
5. Link to and From Related Articles on Your Site
Earlier in this article, you learned about using blog posts for internal linking. Internal linking leads readers to other areas of your site and helps to build customer relationships while also improving the SEO of those other pages.
Focus on each article's topic when choosing which pages to link. Related pages are more helpful to the reader and seem more relevant to Google.
6. Add Images and Optimize Their Alt-Tags
Images play an essential role in reader engagement. They make your blog post more eye-catching and can even improve your SEO. According to Moz data at the time of this writing, over 20% of search engine results pages include an image. Those images get clicks.
Google loves to see images on a post, but it doesn't read them as we do. Instead, Google looks at an image's alt text, a description of the image. Alt texts are also accessibility aids for people who can't view images online.
First and foremost, alt tags for images should accurately describe the image. Include a keyword if it's relevant to the image and won't read as spammy.
7. Use Header Tags to Make the Content More Digestible
As you read this article, you'll notice that section headings look different than the main body text. This effect is possible thanks to header tags — pieces of code that tell a browser how to style text.
For example, your post's title will usually have an H1 heading. Major subheadings are H2s, and subheadings below those are H3s. Each one tells Google what that section is about.
Header tags also improve readability by breaking up text, and Google rewards more readable text.
Link Building Blog SEO Best Practices
One of a blog's most important tasks is generating backlinks — but as you've learned, it doesn't happen automatically. Here are two effective techniques for encouraging readers to link to your blog.
Use Social Media to Promote Your Blog Posts
In 2022, more than 302 million U.S. residents used social media — more than 90% of the total population. That's a lot of potential readers for your blog post.
Not all social media users are interested in your posts, so make time to strategize. Use demographic data to learn what platforms your target audiences probably frequent. Then, share your posts on those platforms, and remember to add exciting intros.
Add Unique Statistics/Topic Angles to Create Linkable Assets
A linkable asset is a content piece designed to attract backlinks. The more attractive and valuable your blog post is to a reader, the more likely they'll be to link to it. That's especially important when your reader creates content related to your topic.
Create a linkable asset for that person by offering something they can't get anywhere else. For example, original and hard-to-find statistics are always valuable to content writers, especially when those statistics come from a primary source.
Unique perspectives and interpretations are also helpful. If there's a trending topic in your niche, say something new about that topic. Offer some thought leadership or challenge an unsupported popular opinion.
Technical SEO for Blogs
Blog post optimization isn't just about content. Ask your developer or a technical SEO expert about these important elements.
Schema Markup for Blog Posts
Schema markup is a coded vocabulary that organizes your page's content, making it easier for search engines to sort and identify. For example, it's how Google finds content for "rich results" — the images, videos, product ratings, and other information you'll see in specialized searches.
According to Milestone Research, rich results have a click-through rate of 58%, compared to 41% for plain results. In addition, showing up as a rich result can even help your post show up more than once on the same page — for example, if it shows up as a video and an organic result.
Optimize for Speed
Google rewards user value, and people value quick-loading pages. One Digital.com survey showed 27% of e-commerce shoppers would load up to 3 seconds for a to page load. Another 25% will abandon the page after 6 seconds.
Google has designed its page experience algorithm to account for page load preferences. To optimize your page, your load time should meet Google's Core Web Vitals standards. In addition, the PageSpeed Insights tool gives you current data for your page.
Consider Topic Clusters When Planning Blog Posts
Topic clusters are groups of content pieces that tie back to a single topic. HubSpot has called them "the next evolution of SEO."
Topic clusters take advantage of interlinking to provide comprehensive information on a topic. For example, a reader might click on one of your blog posts to learn more about site speed optimization.
You've strategically linked that post to other technical SEO pages. So the reader can follow that link to stay on your site while learning what they need to know about the topic.
Don't Forget to Optimize Older Posts
Don't worry if you have older blog posts that don't follow current SEO best practices. You can update and optimize those posts to make them relevant for today's readers — and for Google, which prefers fresh content.
To optimize older content:
Target updated keywords
Create internal links to newer posts
Add new images
Find and cite new statistics (if relevant)
Update technical SEO
Add the date you published the updated post
Updating the body content is particularly important for timely topics like SEO. Make sure everything you say is still accurate, and add any new knowledge that has come up.
Should I Do It Myself or Seek a Blog SEO Expert?
So, bottom line, does blogging help SEO? Absolutely – if it is done well. Learning SEO and how to optimize your content can be a full-time job, especially if you have other responsibilities. Hiring a professional could be a better and more efficient route if you do not have time to write content pieces yourself!