The COVID-19 pandemic has caused unprecedented economic challenges for businesses around the world. As a result, many companies have had to cut costs, reduce staff, and implement new tactics for navigating the downturn. These new tactics included figuring out how to effectively market products and services to audiences when more people cut back on spending.
Unfortunately, some businesses still struggle to make their way through the slowdown. Despite the inflation falling a little this year, the risk of recession is still vivid. Companies eager to survive will need to implement various practices to protect themselves from fewer sales and stalling growth.
Digital marketing emerges as one of the best and least expensive strategies businesses can use to fight off the recession. But if you've never used it before, you may wonder:
What is a digital marketing strategy in a recession?
How do you carry out digital marketing in a recession?
Is digital marketing recession-proof?
What are the best digital marketing strategies to reach and engage your target audience, generate leads, and increase conversions?
In this article, we answer these essential questions and provide 10 practical and proven digital marketing strategies to help your business thrive during a downturn.
The Importance of Marketing in a Recession
Marketing is essential for any business anytime, but it's especially significant during a recession. A downturn requires stronger marketing efforts to counter the negative economic effects.
Fortunately, a solid marketing strategy can help you meet your conversion goals in difficult times and maintain or increase your market share by staying visible and relevant to your existing and potential customers. With a solid strategy in place, you can demonstrate your value proposition and social responsibility and, thus, strengthen your brand reputation.
A stronger reputation and enhanced customer relationships through advanced support and solutions will further establish your brand as relevant in times of need. Good marketing in a recession can also help you identify new opportunities and niches by analyzing customer behavior and feedback and optimize your marketing budget and return on investment (ROI) by focusing on the most effective channels and tactics.
Adapting Your Marketing Strategies for an Economic Slowdown
An economic slowdown can have a significant impact on business and consumer behavior. Some major changes we see in a recession are that companies become more risk-averse, and consumers become more price-sensitive and value-conscious.
Additionally, both businesses and consumers seek more information and reassurance before purchasing products or services. They also expect more transparency, empathy, and social responsibility from brands. Your marketing strategy should follow these needs accordingly.
First and foremost, marketing in a recession should focus on retaining existing customers rather than acquiring new ones. It should emphasize the benefits and value of your products or services rather than the features or price and provide clear and compelling reasons why customers should choose you over your competitors.
When marketing in a recession, also consider communicating frequently and consistently with your customers through various channels and offering flexible payment options, discounts, or incentives. This will ease the worry of your customers and increase trust in your brand during difficult times.
10 Digital Marketing Strategies
Digital marketing brings many advantages to businesses over traditional advertising, particularly during a recession. It's more cost-effective and measurable, allows you to reach a wider audience, and helps you build a meaningful relationship with your customers.
But you can increase these benefits even further if you implement the right strategies. Let's go over 10 digital marketing strategies that can help your business not only survive but thrive during a recession:
1. Focus on Data-Driven Marketing
Data-driven marketing is a marketing strategy based on consumer data and trends. It focuses on collecting and using customer information to drive marketing decisions.
With this quantitative approach, businesses can study their customers' shopping habits, how they react to ads, and how they behave overall. Focusing on the raw data helps you optimize your marketing performance and spending while quickly adapting to changes that arise.
To implement data-driven marketing, make sure to define your marketing goals and key performance indicators (KPIs) and collect and integrate data from various sources such as your website, social media, email, CRM, and more. Then, analyze your data with tools like Google Analytics, Tableau, or Power BI and test and experiment with different marketing tactics and strategies like A/B testing and multivariate testing.
Simply put, data-driven marketing allows you to learn from your data, see what works (and what doesn't), and optimize accordingly.
2. Optimize Your Website for Search Engines (SEO)
Search engine optimization (SEO) refers to improving your website's visibility and ranking on search engines like Google and Bing (i.e., getting your site on the first page of search results). It helps attract organic traffic from people already looking for products or services like yours online.
Thus, SEO can help you increase brand awareness, reduce spending on advertising, increase your business's credibility, and drive conversions. Here are some essential tips for optimizing your website for search engines:
Conduct thorough keyword research to find the words your audience is searching for.
Optimize your website's structure and design for increased engagement.
Ensure your site is mobile-friendly, as the majority of Internet users are mobile.
Create backlinks from other websites, your site pages, and social media platforms that direct traffic back to your site.
Measure your SEO performance using data analytics tools.
3. Invest in Content Marketing
Content marketing is creating and marketing quality, relevant content to meet business goals. Such content can include blog posts, infographics, short videos, podcasts, and any other type of content. Marketers then share this content online to engage and build relationships with their audience, and it's an effective way to attract and retain attention.
Content marketing can be an investment, requiring hiring employees to create content or outsourcing content creation. But sharing engaging media is a surefire way to keep your audience with you.
To implement content marketing in your digital marketing strategy, consider doing the following:
Brainstorm types of content you can (feasibly) create and share with your audience.
Create and maintain a content calendar that outlines what topics, formats, channels, and post frequency you will use.
Produce high-quality content that is original, interesting, relevant, and engaging for your audience.
Post and promote your content across platforms like your website, social media, and email.
Evaluate and improve your content performance using KPIs.
4. Leverage Social Media Platforms
Social media platforms like Facebook, Instagram, Twitter, and LinkedIn are powerful tools to connect and communicate with your customers. They are also free to use. Thus, focusing on social media marketing is especially beneficial when budgets grow tighter during a recession.
Ensure you use social media to increase your brand visibility, drive traffic to your website, generate leads, build brand loyalty, and grow an engaged audience. To do this, choose the right platform(s) that suit your industry and audience and optimize your social media profiles with relevant information, profile images, and links.
After you set everything up, post consistent, high-quality content that your audience will likely engage with, and use the right hashtags and keywords to boost your posts' visibility. Try following social media trends (i.e., TikTok trends) to reach virality, research, and implement the best strategies for navigating your platforms' algorithms.
5. Utilize Email Marketing to Stay Connected
Email marketing uses email to communicate with and market to customers and leads. It helps you build a list of audience members and encourage them to return to your site repeatedly. It also aids you in turning prospects into customers.
Since it's essential to focus on nurturing current customers rather than finding new ones during a recession, email marketing is a vital tool. Make your email marketing strategy strong with an organized email list and use forms, landing page pop-ups, and incentives to make it more appealing.
Additionally, choose the right email marketing platform for you, such as Mailchimp, and create and optimize your email content, design, and subject lines. Finally, don't forget to consider what is the best time and frequency to send emails to your target audience.
6. Enhance Customer Experience
Customer experience (CX) is the sum of all customer interactions and emotions with your brand throughout their journey. It affects how they perceive your brand, how satisfied they are with your products or services, and how loyal they are to your business.
Enhancing customer experience can help you:
Increase customer satisfaction and retention.
Reduce customer churn and complaints.
Enhance customer referrals and advocacy.
Boost customer lifetime value and profitability.
Gain a competitive advantage and differentiation.
All these benefits are crucial during a recession when customers expect more from brands and start choosing their purchases even more wisely. Therefore, consider your typical customer's journey and how you can optimize it to enhance your customer experience. Creating 'buyer personas' and exploring their needs, expectations, and motivations will go a long way in improving CX.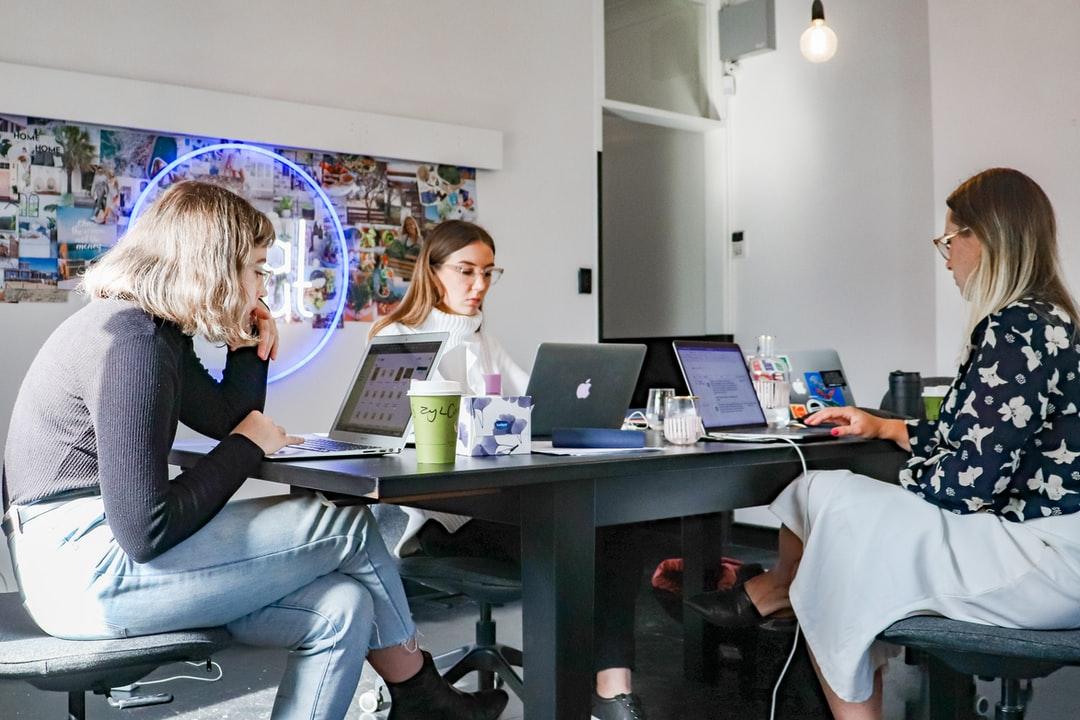 Also, ensure to employ empathy, personalization, and gratitude with your customers and get feedback through surveys, reviews, and testimonials. Engage with your audience online to grow a sense of community and nurture trust with your customers.
7. Employ Cost-Effective Video Marketing
Video marketing is a type of content marketing focusing on video content to promote and market your products or services, and it's an excellent way to grab your audience's attention. However, creating high-quality video content can get expensive quickly. The good thing is that there are still ways to produce cost-effective video content to share with your audience.
Some ways to utilize video marketing while on a budget include:
Clearly defining your goals and strategies so you know what type of video content might be effective
Posting on free social media platforms like YouTube, Facebook, and TikTok
Following the norms for video content on each platform (i.e., posting only short-form content on TikTok and Reels)
Investing in equipment, such as a smartphone, tripod, and microphone
Trying to follow video trends on relevant platforms
Including calls to action in your videos and relevant links
8. Create Strategic Partnerships and Collaborations
Strategic partnerships and collaborations are alliances between two or more businesses that share complementary goals. These partnerships can help you access new markets, channels, customers, or technologies you need help to reach. A strategic partnership may look like sharing finances or promoting each other on social media channels rather than contractually or informally.
During a recession, partnering with a similar organization can be a free way to achieve (mutual) growth. Both parties may benefit from reaching the other's audience, increasing brand awareness, and securing loyal customers.
To create and maintain strategic partnerships and brand collaborations, identify potential partners that align with your company's vision, values, and objectives. Reach out to prospects professionally and enticingly and establish clear goals and expectations for the partnership. Also, ensure to communicate frequently and openly with your partners during the partnership.
9. Adopt a Mobile-First Approach
A mobile-first approach is a design and development strategy that prioritizes the mobile experience over the desktop experience. It means creating websites and apps that are responsive, fast, and user-friendly on mobile devices.
A mobile-first approach is essential during a recession, as the majority of Internet users are on their smart devices. Search engines like Google also favor mobile-friendly sites in their rankings.
Prioritize your customers' mobile experiences using a site-building platform that allows for simple mobile design (i.e., WordPress). Optimize your images, videos, and fonts for faster loading and better readability and simplify your navigation and content layout. Always test your website or app on multiple mobile devices and browsers.
10. Rethink Your PPC Advertising Strategy
Pay-per-click (PPC) advertising is a form of online advertising where you pay a fee each time someone clicks on your ad. It's an effective way of marketing to new audiences.
However, PPC advertising can get expensive. Plus, despite paying for your ads to be visible, there is a sea of others doing the same, making it highly competitive.
Thus, optimize your PPC strategy the best you can or reconsider using it all together during a recession. Conducting more thorough keyword research to optimize your ads and adjusting the ad layout and visual appearance based on performance data can help you enhance your PPC strategy. Consider also what ad platforms and formats work best for your specific audience.
Alternatively, you can focus on all the above digital marketing strategies that are low-cost and just as (if not more) effective.
Staying Ahead of the Game During a Recession
A recession can be a challenging time for any business, but it can also be an opportunity to grow and innovate. You can stay ahead of the game in your industry even in the most challenging times with the help of the right digital marketing strategies.
When marketing in a recession, your budget must not get thrown out the window with little to no results in return. That's why partnering with an expert marketing agency may be the best option to ensure weathering the storm.