A consistent stream of new patients is the lifeline of any healthcare organization. However, like any other business trying to increase its client base, healthcare organizations seeking new patients in a crowded marketplace face many challenges. Differentiating your practice requires using the latest healthcare search engine optimization (SEO) strategies.
Outranking other healthcare professionals on search engines like Google or Bing is crucial. But what if you don't know the medical SEO techniques that will get your site to the top? If you miss out on clicks, you lose new patients to your competitors. This guide shares the best healthcare search engine optimization practices to help ensure your website ranks higher on search engine results pages (SERPs).
What Is Healthcare SEO and Why Is it Different?
Healthcare SEO (also known as medical SEO) is a set of practices designed to optimize a healthcare organization's online visibility. The goal is for your website to gain attention and views from search engine users. Because organic search is the best way for patients to access and discover online content, a good healthcare SEO plan is crucial for enhancing the quantity and quality of your website's traffic.
The healthcare search engine marketing landscape is complex because many stakeholders are involved, including pharmaceutical companies, hospitals, nurses, doctors, and insurance companies. A medical SEO marketing strategy that works for a laboratory equipment site may not work for a hospital. If you're unsure how to approach SEO, outsourcing healthcare SEO services from a reputable agency can help you attract qualified leads.
The Importance of EEAT for Medical SEO
With Google regularly announcing algorithm updates, you should remember these four letters: E – E -A – T.
EEAT is short for Experience, Expertise, Authoritativeness, and Trustworthiness, which are all part of Google's effort to offer users relevant, trustworthy, and accurate content. So keep these qualities front of mind when developing a healthcare search engine marketing strategy:
The two Es stands for experience and expertise in the subject matter.
A refers to authority in your subject matter.
T is for a trustworthy organization or source.
Here are some tips to improve your EEAT score:
Include links from authoritative sites with supporting facts, data, and stats.
Regularly update your site in line with the current trends.
Provide your author bio on your About Us page.
Get Experts To Write Content for You
To rank higher on SERPs, your website needs high-quality content. Medical content plays a significant role in attracting potential patients to your practice.
However, creating quality content requires time, effort, and expertise. This is why it's advisable to seek the help of experienced content writers who can provide well-planned, researched, and strategically crafted content to answer patients' questions and provide meaningful information. With their help, you can improve your website's visibility, attract more patients to your practice, and establish your authority in the healthcare industry.
Show Your Credentials and Awards on Your Website
One of the best ways of improving your EEAT score for healthcare SEO is to spotlight your awards and credentials on your website. You should offer accurate and clear information about what you do, who you are, and why you are qualified to write about the subject matter.
There are many ways to showcase your credentials and awards on your site. You can develop an author bio for every post or page, including your experiences, affiliations, education, awards, and credentials. You can also include your portfolio, social media profiles, or other relevant sites that showcase your unique work experience and reputation.
Add an About Us That Shows You and Your Team
A medical website's "About Us" page can show prospects your background and expertise — who you are, why you offer the services you do, and how you got to where you are today.
For medical SEO purposes, include crucial keywords that discuss your practice and what services you provide. An "About Us" page demonstrates to website visitors that you and your team are trustworthy and credible.
Link Out to Relevant Healthcare Publications
Linking your healthcare website to other reputable publications is crucial to an effective healthcare SEO strategy. Integrating relevant links to medical journals or publications can improve your website's credibility, offer valuable information to your visitors, and ultimately rank higher on search engine results pages. This approach can also increase your online visibility to potential patients who are actively seeking medical information.
Make Your Contact Information Easy To Find
The importance of having easily accessible contact details on your website cannot be overstated. Correct contact information offers a way to communicate with patients and other healthcare professionals and further cements your organization's online identity.
That's why it's crucial to include your name, email address, street address, and phone number in an easy-to-find location on your site. Easy-to-locate contact details increase the chances of patients contacting your practice, thus making your website more effective at generating new business.
Showcase Testimonials and Reviews
Showcasing reviews helps to establish trust and build credibility with your target audience. Choose the most compelling and relevant reviews highlighting your strong customer service and unique selling points to achieve this. Then, showcase them prominently on your site's landing pages, homepage, and service pages using banners, testimonials, or widgets.
Customer reviews and testimonials aren't just trusted signals for your clients — when done well, they can also boost your SEO for medical website's ranking. You can display testimonials and reviews on your social media platforms and website to increase bookings and improve healthcare SEO results.
Ensure That Your Editorial Process Is Bulletproof
Content is the backbone of any successful healthcare SEO strategy. Search engines like Google strive to offer visitors the best user experience. With quality content, improving your medical website's organic rankings is nearly possible. However, to ensure your content is top-notch and complies with all the EEAT guidelines, you should have a robust editorial process that ensures the effectiveness of your content's writing style and the clarity of its ideas.
Link-Building Strategies To Conquer the Healthcare Niche
Link building is an essential component of medical SEO. Within healthcare search engine marketing, link building involves linking other sites to your site to drive organic traffic and boost its authority.
When implementing link-building strategies, quality backlinks are critical. Search engines rely on backlinks for content that can enhance a website's SEO ranking, so medical websites with authoritative backlinks rank higher on Google than those without.
Get Links From Relevant Medical-Related Websites
Some healthcare-related sites like WebMD partner with long-term contributors, but others offer guest posting opportunities. In most cases, such sites will allow their content creators to add at least one link back to their healthcare website (either in the author bio or within the content itself).
Contributing to these sites can boost traffic to your website, increase your domain authority, and further spread the word about your healthcare practice.
Develop a Solid Content Strategy
Many patients use search engines like Google to find healthcare information and providers. Thus, publishing relevant and engaging medical SEO content makes perfect sense if you want to grow your practice.
When appropriately used, healthcare content can help establish trust and convert patients into lifelong advocates of your practice. That's why you need a solid content strategy for your healthcare organization.
Do Targeted Keyword Research
Without the right keywords, no healthcare SEO strategy is effective; it would be like a car without wheels. Keywords are the words and phrases designed to engage with your most desirable prospects as they search online for the services you provide.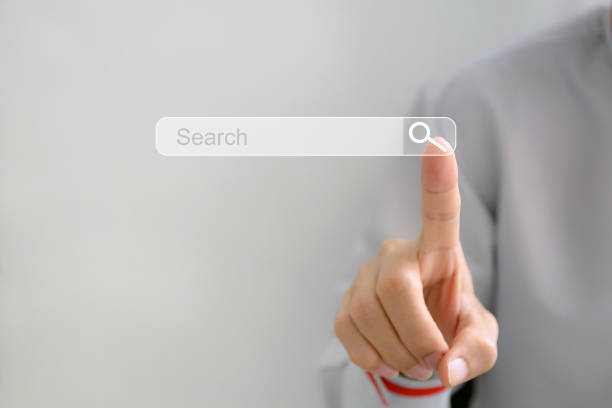 Done properly, keywords draw prospects to your medical website and, consequently, to your practice. That said, not all keywords are created equal. Patients may use different terms or phrases to look for a similar topic.
The best keywords will depend on your objectives and your community. For example, do people in the local community more often search for a dentist using "Texas dentist" or "Highland Park dentist"? A little homework on your part will give you an overview of the subtleties and importance of local search terms.
Update Your Content Regularly
You need to update your content regularly to improve the effectiveness of your healthcare SEO content efforts and increase your website traffic. In addition, keeping your site's content current helps to establish trust between you and your audience. Remember, current and prospective patients rely on your site for helpful information regarding their health conditions.
Always Check Your Facts
An essential element of SEO for a healthcare practitioner is to create original, relevant content for your target audience. Your medical SEO content strategy should offer helpful, relevant, and accurate information.
Consider having another qualified healthcare professional review your content to ensure its authority and accuracy. Listing the reviewer's credentials on your site will improve your credibility and, thus, your SEO.
Create a Solid Internal Link Structure
Internal linking is one of the quickest ways to optimize your medical website for SEO. High-quality and relevant internal links direct visitors to more pages on your site that offer value to them.
Internal links also help Google to familiarize itself with your website. When placing internal links, think of it as another way of telling search engines what your page is all about.
Technical SEO Tips for the Medical Industry
Below are some technical SEO tips you can leverage to improve your website's healthcare SEO success.
Use Schema Markup
You should use schema markup to help search engines like Google understand the precise information your page conveys. This markup transforms unstructured data into structured information, making it easier for search engines to crawl your site and improve its ranking. By incorporating schema markup in your healthcare site, you're more likely to achieve higher visibility and attract relevant traffic.
Optimize Your Images
Images make your posts more exciting and easier to understand. They also help engage visitors, enhance their memory of important information, and make your site more accessible.
However, large image files can slow down your website's loading speed, negatively impacting the user experience and search engine rankings. That's where image optimization comes in. By reducing the size of image files while maintaining their quality, you can significantly improve page loading speed and overall site performance. This enhances user experience and increases your chances of ranking higher on Google searches, resulting in more traffic and leads.
Make Sure That Your Site Is Secure
Security is vital for search rankings and medical SEO in general. If your website isn't secure, you could lose many patients to your competitors.
Search engines also favor secure sites with higher rankings. So make sure you switch your site from HTTP (insecure) to HTTPS (secure), so prospective patients can trust your site.
Local SEO for the Healthcare Industry
It's no secret that most healthcare organizations depend on attracting new patients who work or reside within their service area. By the same measure, most patients search for medical practitioners who are nearest to them geographically to minimize travel time and experience greater convenience. That's where local SEO services come into play. 
Simply put, local SEO is the process of increasing your site's visibility for those patients seeking medical services in your area.
Enlist the Help of Professionals
By following our tips and recommendations for your healthcare SEO strategy, you can attract more new patients to your practice.
If you want to invest in healthcare search engine optimization but don't have the time to put into your campaign, enlist the assistance of professionals. Our highly specialized healthcare SEO services can improve your online visibility and drive new patients to your practice. Schedule a free strategy session today!